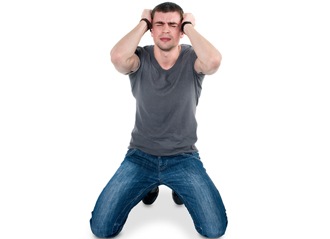 I always dreaded the phone call.  "Uhhh, Steve, this is Bill.  Steve, don't be mad at me but somebody took my cleaning wand off truck #1 last night and no one told me.  Uhhh, Steve, I'm already at my first job out in Bayfield but I don't have any way to get started cleaning.  Yes, I know Bayfield is 45 minutes from the shop.  Steve, please stop screaming at me …" Talk about starting the day on the wrong foot!
Sure, your techs should restock all chemicals, confirm all equipment and clean and fill up the van with gas every night before they go home.  However, is that really the best use of your tech's time?  Why load your exhausted and overworked employees down with maintenance "grunt work" if there is a simpler (and cheaper) option?
Especially if you have multiple trucks just hire a local young person (maybe a high school student) to come in for a few hours every evening to clean and restock your vans guided by a Restocking Check List. With a little training they should also be able to perform minor repairs (replace scrub wand seals, etc.) off the maintenance forms the technicians fill out.
In other words, pick your battles!  At the end of a long day your techs just want to go home.  (Or to the local watering hole for a few cold ones!)  So why flog them into grudgingly doing simple work that can be eagerly done by a lower paid employee? (Someone who actually appreciates the job?)  Plus remember that the extra time spent on restocking and maintenance will often push your full time techs into overtime hours by the end of the week.  Now THAT is expensive restocking!
Now your technicians can roll in, jot down anything that needs attention on their vans and clock out!  Everybody is happy- including a hard working and deserving high school kid that needs and appreciates a job that pays better than McDonalds!
Steve
Bonus hint:  Remember the nightmare call about the missing cleaning wand?  Make a cast-iron rule that IF an employee has to remove a normal cleaning item from another van they MUST "tag" the steering wheel.  Here's how to do it! (This TIP saved me so much money, time and agony plus dramatically lowered my blood pressure!)