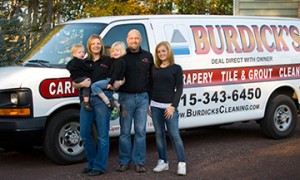 Sorry to have been a bit scarce here with my dispatches lately.  Why you ask?  Here is a partial rundown of what John and I have accomplished in the last six months! (See the full listing of Meg's Story.)
First of all- we moved!  That's right- to quote from SFS "working on our business instead of in it" has let us achieve a huge dream!  A 3700 sq. foot home on 2 acres with a pool!  So check that one off the list of what we want our business to provide for us!  The property was exactly what we were looking for except it doesn't have a garage.  However, the previous owner had already put the foundation in place for a huge detached 3 car garage that he never built.  This appealed to us because we can now spec out the structure to be what we need for the trucks and a workshop.
We are also putting a second floor on the new garage that can be either a rental property now or the future office for our company. We currently have an awesome office in the house which works well for us while the kids are young.  But as they get older and as we add employees we'll start separating our living space from Burdick's Cleaning.  So having the garage/workshop/office a few hundred feet away is the next logical step.  Then, after that move, we will work toward eventually purchasing commercial space.
Recently I've hired a part time high school student.  She comes in four days a week for two hours and helps me with the (mundane) office tasks that need to be done but always seem to get pushed off by more pressing issues. (I think Steve Toburen calls it "the constant battle of the important versus the urgent" in SFS!) My helper has updated our customer/contact database (entered all the names and address from all the business cards I've collected from networking events and want to include on our mailing list) and organized our files.  I also have her calling clients to confirm appointments, sending out thank you and reminder cards and doing basic bookkeeping.
I've also outsourced some bookkeeping work.  (I was seriously behind on my bookkeeping and reconciling my accounts.)  I also wanted to make sure all my payroll liabilities were taken care of the right way. I can't say enough how much of a help it was.  The great thing about using consultants and/or outside companies  for this type of thing is that you can use them as much or as little as you need or want.
We have also transitioned to using Service Monster for our invoicing and customer database.  The program is amazing, easy to use and gives us incredible reporting capabilities and ways to analyze the data.    I haven't yet started using it for scheduling the jobs and John's not using it in the field for invoicing … yet!  (We plan to implement these features over the next months and hope this will further cut down on our paperwork.)
Using these outside sources for help has been a great weight off of me and allowed me to focus once again on activities to grow the business.  It's far more cost effective to contract with someone who is an expert and can do things more efficiently then I can.  (Or to hire a part time student to do tasks instead of me doing everything.) Now I'm all caught up and if I find myself in a position where I need some extra support down the road, I know who to go to.  I think many small business owners don't seek out these types of resources for fear that they will need to hire someone full time or it will be too expensive.  Not so!
In fact, I think the biggest thing John and I have done this past year is hiring others to do things for you.  (And yes, we learned about this "delegation principle" in Strategies for Success!)  Yes, it costs money but by leaving the tasks to the professionals John and I became more proficient in what we do and these reinforcements have actually increased our profitability.  (Honestly, the high school student doesn't cost that much and neither did hiring the bookkeeper to get us back on track.)
While some of the "getting outside help" process was just "letting go" and thinking that no one could do it as good as me/us, it was more just finding the time to locate the resources (consultants, contract bookkeeper and high school student) and get them up to speed that was the most difficult.  Now that they are in place, things are so much easier!  It has helped take some of the stress and burden off me and it's enabled me to be better at what I do- being a better partner to John!  Plus we now have more quality family time with the kids.  And THAT is priceless!
In my next dispatch I'll share what I'm doing business-wise with all my freed up time!