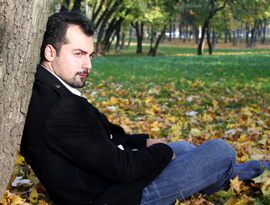 I inherited my carpet cleaning business from a friend who passed away. I have his books with names and phone numbers. What is the best way to approach calling past clients to get them back as current customers?
Sad to Lose My Friend
I'm sorry to hear about your friend, Sad.  He certainly gave you a potentially great "parting gift" with his customer's contact information.  You can honor his memory by giving his past clients great service.
My first question would be re: his phone number.  If you could grab this phone number you will be more than halfway to your goal.  (If it is a private number that stayed with his wife/girlfriend you might offer them a cash payment for the inconvenience of changing their number.)  Then just answer with his company name and say, "Your name speaking".  If your friend had a close relationship with his clients then they will logically ask to speak with him and then you will break the news of his death.  Very likely the great majority will book with you after you say that you are caring for his past clients.
If you can't get his number than you could offer a commission arrangement to whoever answers his old phone number (say 10% of the job) for every client they refer to you.  A one time 10% is still a great price tag for a long term future customer.
If neither of these options works then I would first send a mailing out mentioning "With great sadness …" announcing his death and include a photo of hopefully your friend and you together.  Then just say you are caring for his customers, include your business phone number and hope for the best.
You can also try calling the past clients 11 months after their last cleaning by your friend and after introducing yourself just mention the above and that you would like to send them a free bottle of your Lifetime Carpet Spotter. Plus you should send a reminder at this time too.  But the very best option is to grab your friends phone number and make their phone calls a routine transaction.
Best wishes and let us know how it goes.
Steve
PS  You might also think about keeping your friend's business name.  If you do this (and depending upon his business branding it may be a great tactic) you should seek legal advice.