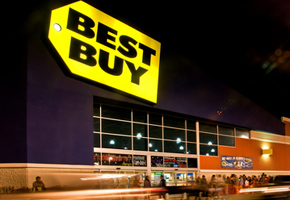 A few years ago I did a presentation that included why and h0w Best Buy ran Circuit City into bankruptcy.  So logically a few years later (and with most of their competitors gone!) Best Buy should be king of the electronics world.
But instead it seems that Best Buy may soon follow in the doomed footsteps of Circuit City. How could this happen so quickly to a company that just a few years ago was the dominant player in their industry? Even more importantly- what lessons can a small business learn from the mistakes of Best Buy?  Let me share a few ideas from a recent Forbes article.
1. Ultimately large or small companies need to have the customer's best interest as their main priority.
2. If you fail to take care of the customer properly do not make excuses:  JUST FIX IT!  (And fix it QUICKLY!)
3. The old rule was if you TICKED OFF a customer he or she would tell 10-15 others. In this day of blogs, bulletin boards and customer review sites that number can grow like a virus.  (Hence the phrase "it's gone viral!")  The stakes with "word of mouth" (and the speed) have gone up considerably. For example …
Over a 2 week period nearly 3 million people have viewed this article about Best Buy's problems on Forbes. This does not include all the linked articles on Wall Street Journal, Facebook and LinkedIn. But then the plot thickened …
A poorly executed followup from the CEO of Best Buy has already received  over 100,000 views in just a few days.  Read it and weep for the poor fellow here.
Now think about what you can apply in your carpet cleaning, restoration or janitorial services company.  Could it be that the time-tested principles of Value Added Service and listening to your customers that we teach in SFS have never gone out of style?  Tell me what you think in the comments section below.
Bill