Just like you, I would do anything (and did!) to provide for my family. Rat nasty rentals, 3 AM water losses and yep- I even dealt with those nasty price shoppers! BUT …
I had a serious "love-hate relationship" with late night commercial work. I LOVED the regular cash of commercial contract accounts. (Especially in winter!) But I HATED and DESPISED dragging my exhausted butt back out at midnight just to clean some crummy restaurant!
Then I discovered many regular commercial carpet accounts don't need to be cleaned late at night. (Or even on weekends.) Free up your family time when you…
Take control by using "Creative Commercial Scheduling". (CCS)
1. During your initial "facility tour" ask your contact "So what days of the week are you closed?" and "What are your hours?" Write the info down on your Commercial Carpet Analysis form. Then after signing the Service Agreement…
2. Don't ask your new client, "When should we do your cleaning?" Instead, subtly take charge with CCS as you fill out your Job Profile sheet in front of them. "Charlie, since the bar doesn't open till 4:00 PM I'm scheduling your monthly cleaning for 6:30 AM on the first Monday of the month. We'll be gone by 8:00." Now your crew will be at their first residential job at 8:30 with 240.00 under their belts!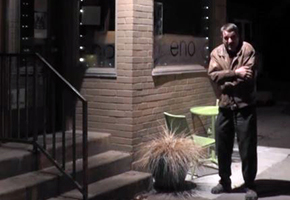 3. You'll be amazed how many clients will agree when you "take scheduling control". Here's a quick "How to do CCS" video that includes a tour of other CCS candidates.
Residential HINT: Seriously consider advertising "Same Day Service". Price concerns go out the window when your prospect has an urgent need!
Restoration HINT: Speedy 24-hour response is essential on water losses and yet your family time (and your rest!) is essential. So pay techs (or even trained friends) to be "On Call". Organize their emergency call-out with this Water Damage Customer Interview form.
Steve