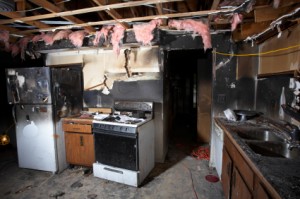 It's only been a little over a month since this site went "live" and visible to all of you.  (Even though obviously your SFS team has been working feverishly on it for a long time!)  And given that we have done zero marketing yet we've been very happy with the results.  Our no marketing in the start-up phase is due to our "soft roll-out philosophy" where with your help we dig out all the inevitable glitches before we open the site up to the masses! (Thank you in advance for your suggestions.)
However, one of our sales reps told me today that even after watching our SFS DVD one prospective SFS attendee heavily involved in restoration couldn't really see why he should attend SFS due to the DVD's carpet cleaning emphasis.  Well, it is true the DVD is primarily addressed to carpet cleaners.  (Even though you SFS members know the seminar isn't!)
So I swung into action looking for material on this site focused just on restoration so I could e-mail our recalcitrant prospect some really great links focused just on restoration issues.  Guess what?  With a few exceptions (including the fantastic Initial Water Damage Form found in our Special Reports section) there just isn't much specifically on restoration here on this site … YET!  SORRY!
However, as our restoration-only SFS members will tell you (and we have many members who only do restoration) the core SFS principles and concepts work even better with an emotionally bruised and battered restoration customer than they do with a carpet cleaning client.
SFS concepts such as Customer Cheerleaders, Illusion of Control, the 80% Principle and of course the biggie, Value Added Service, all seem like they were tailor made for restoration.  HOWEVER, I do see where our site is "restoration-lacking" so look for some Special Reports soon just on the Emotional Dynamics of the restoration loss.
As always, thank you for your comments and support.  Steve
PS: The wait is over!  For a Restoration specific Special Report, get 12 Steps to a Smoother Restoration Business here.