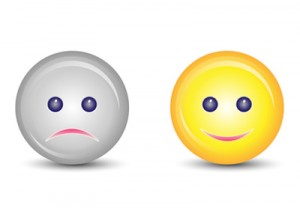 So last week we focused on "differentiating your company" with a no-questions-asked "You will be delighted!" guarantee. Please do this!
So you proudly proclaim your new guarantee and reassured prospects flock to do business with you! GREAT!
BUT uh-oh! Now an unhappy client actually wants you to HONOR your "100% delighted guarantee"! GRRRR! This is so unfair since you did a "good job"! Listen carefully here…
If the customer doesn't feel like it was a "good job" your company must re-do the complaint CHEERFULLY! And yet inevitably the original technician will have a "big chip on their shoulder!" Sooooo if at all possible…
Send a different "neutral" employee back to re-do any complaint.
Now this new "third party" technician can "neutrally listen" as the client complains about the original job. After all, the new tech is not "emotionally invested". (The new employee re-servicing the complaint should focus on the job- not "defending" the previous employee.)
Plus by sending a different worker you avoid the negative Moment of Truth by your complaining customer coming face to face with the original tech they "ratted out"!
What to do if you are an owner-operator without employees? You'll just have to a) suck it up, b) put a big smile on your face and c) profusely thank your customer for the chance to re-do the work! (And don't justify what happened!)
Restoration HINT: Avoid unhappy insureds by treating them with kid gloves right from the git-go! How? By structuring those first important Moments of Truth on the loss. Download your free SFS Water Damage Customer Interview Form HERE.
Commercial HINT: Once you "get noticed" on a regular commercial account it can be all downhill! Avoid problems and complaints by downloading our SFS Commercial Account Profile Form HERE.
Steve