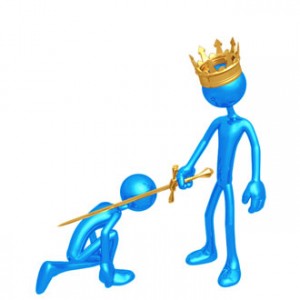 Question: Should I make a new employee a sub-contractor or pay by the hour?
Steve's reply: Don't screw around with the IRS! Do it right with employees or stay solo!
Hi Steve,
I was wondering how your SFS members pay their employees. I'll be needing part time help here shortly and have a friend that is interested. Should I pay him by the hour or should I just make him a sub-contractor? I used to pay about $20.00 a job. But sometimes I use a percentage. I currently charge $.30 SF with a $80.00 min. charge. If I pay by the hour, when should I start the clock- when we leave my shop or when we actually start cleaning the carpet?
Just Starting Out in Tampa
Hi Just,
Let me stress that I am not an attorney, accountant or financial adviser. You really should seek advice from one or more of these people who are familiar with current Florida law.
However, this whole "sub-contractor" deal is a potential time bomb for your business. (And many in this industry choose to ignore this disaster-waiting-too-happen!) Hiring "help" or employees or "sub-contractors"… word it however you want but doing so obligates you legally to certain standards. The IRS will nail you to the wall what you describe in your question. In other words, quit dancing around the fact that these "helpers" are employees and that the law requires withholding for taxes, unemployment and Worker's Compensation coverage.
So do NOT screw around with the employee vs. sub-contractor issue. Sorry, but you just can't legally "knight" someone or "make them" a "sub-contractor. Deep down inside you know (and the IRS will too) if your "sub-contractor" is in reality your employee. I the central issue is "do they hold their services out to others" as an ongoing business.
You may look into employee leasing services but I doubt just starting out your small account would be of interest to them.
NOTE: You should pay for travel time from when the EMPLOYEE leaves the shop on the way to work for you! Sub-contractors are different re: travel time but we have already had this conversation!
You are at a "crossroads of expansion", my friend. Seriously look at your business, your personality and your goals and determine if you want to have employees or not. Either way you can be a "success". (What I do want you to do is "Avoid the Road In-Between"!) But if you are going to hire employees, you MUST "do it right".
Steve
P.S. #1 basic rule for "doing it right" with employees? It will cost a lot of money, so you should raise your prices.
#1 basic rule if you "go it alone", without employees? You will need to generate more money per hour as a solo owner-operator, so you should raise your prices. Sorry to sound like a broken record!