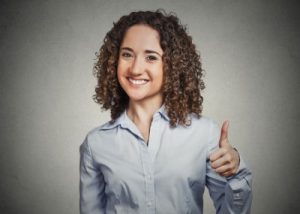 Hopefully you are super busy right now! GREAT! But your goal should be to convert every customer into an online "Cheerleaders on Steroids"! So HOW can you make these Cheerleaders that are "unpaid salespeople" for your company? What will make clients sing your praises? Simply…
Do "great work". (DUH!) But wait! How do your clients define "great work"? Now the plot thickens…
80% of how a customer subconsciously decides if it is a "good job" or a "bad job" is based on how they FEEL about the person performing the service!
So you (and your employees) must "dramatically EXCEED your customer's expectations"! Not just technically but EMOTIONALLY! The challenge? Your techs are tired, running behind and have nothing in common with their customers! Your solution?
We all are "creatures of habit" and work better with a "routine". So download these free "Moments of Truth" (MOT's) Check Lists that automatically create delighted online Customer Cheerleaders! (These Checklists will also help you avoid "Negative MOT's"!)
Residential "Moments of Truth" Checklist– Yes, you'll add five minutes per job but what price can you put on the delighted clients singing your praises online?
Restoration "Moments of Truth" Checklist– Adjusters will fight to get you on their losses when a grateful Insured clients sing your praises by thanking them later for referring your company!
Commercial "Moments of Truth" Checklist– Keep your commercial accounts forever by training your employees in consistency!
But how can a Cheerleader refer you (or even call you again?) if they can't remember who you are? Hmmm…
Steve