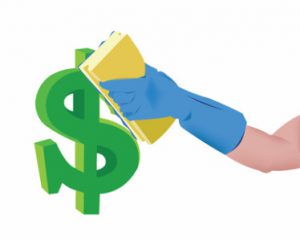 Your biggest marketing challenge? A wary first-time prospect can't see, touch, taste or "try on" your service before purchasing it! Even worse, they don't know who to trust in their home or business! (Click HERE to see why this "Trust Factor" is so important!)
So how can your prospective customers get to know (and trust) you BEFORE they make a decision on who to call?  Build your "client relationships" easily when you…
Promote your company in Spring Home Shows!
BUT WAIT! Are you going to be the typical sullen-carpet-cleaner-sitting-in-his-booth-ignoring-prospects-while-texting-on-his-phone? Then fuggedaboudit! Your Home Show will be an exhausting waste of time and money! Instead, IF you work Spring Home Shows …
1. Reach out to attendees- Don't wait for people to enter your booth. Instead, discreetly "work the aisle" by stopping attendees with a "hook". Our "hook" was a coupon printed on check stock for "Good for $20.00 on goods and services".  To add authenticity our aisle employees would initial the "check". (We tracked returned coupons and 3 months later the winning employee won $100.00 cash!)
2. Have a free home cleaning contest- Once they are "stopped" hand the attendee their contest entry on a small clipboard to fill out. Include a box to check for a free carpet cleaning "pre-inspection". Then follow up within two days after the show.
3. Add good lighting- Nothing looks worse than a dingy, gloomy Home Show booth!
4. Introduce ACTION- We advertised that Home Show attendees could bring in their (simple) area rugs to be cleaned for free! Then in our outside display area two truckmounts would clean over 600 rugs in two days… with thousands of our prospective customers watching the "transformation"!)
NOTE: Stuck inside? Hook up a small portable extractor and invite passing kids to dump ketchup, coke and orange juice on sofa cushions- then clean 'em up. "Don't try this at home, kids!" 🙂 Or demo basic carpet spotting techniques- then gift attendees a Spot Out bottle that has your contact info printed on it!
5. Ban chairs from your booth- I'm serious! I wanted my employees up and greeting people! (Remember "ACTION"?) We worked 2 hour shifts and then my people got a break. Bring in some friends to help!
CLICK HERE for my free Special Report: The Big Money in Home and Trade Shows
Steve