The question: How can I find commercial accounts that can be done during the day?
Steve's answer: Develop special commercial procedures and then put 'yerself out there'!
Good afternoon Steve,
In my recent SFS Training event you mentioned your company started commercial accounts at 6:00 AM and then your techs segued right into residential work for the rest of their shift. Can you expand on how you found 'morning accounts' like this?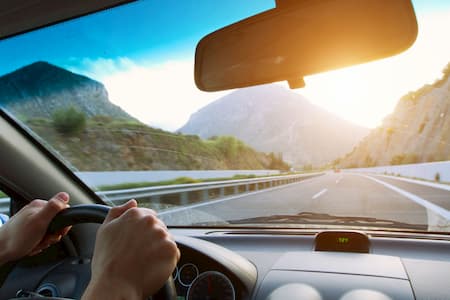 With this tight schedule you also stressed that efficiency was very important. In fact, you said the goal was for your techs to be up and running in three minutes! How do we get our techs up to speed on this goal?
My husband and I are going to focus on expanding the commercial side of our business so thanks for any advice you can share.
Focused in Fresno, CA
First, Focused, kudos on going after more regular contract commercial work. Like I mentioned in your SFS Training, 'residential work is the hardest money in this industry'! But evidently you've discovered this for yourself!
However, I'll warn you up front to be successful in commercial above all else you must recognize the commercial sector is a totally different business! (The only thing commercial has in common with residential work is they both MAY use a cleaning wand.)
Everything else in commercial cleaning is VERY different from the residential cleaning sector- different 'Emotional Dynamics', different Buying Motivations, different flooring and cleaning techniques, and most definitely a different schedule!
At least in the beginning I strongly suggest working with your existing employee's schedules (read here "normal working hours") instead of forcing them to work the 'graveyard shift'! (Eventually you will be doing more late night work with part time people.) HERE is a short video I showed at your SFS: Business Transformation highlighting some great 'normal hour' commercial candidates. )In addition to late-opening restaurants many doctor's offices are closed on Friday and a great 'normal working hours' candidates!)
And to help get your people efficient (including achieving Steve's famous '3 Minute Set Up Goal'!) HERE is my step-by-step commercial set up sheet
NOTE: To avoid the hated late night shift (and weekend work too) rapid drying is essential. As I mention in the video many restaurants and bars don't even open till noon or even later. With lots of rotating air movers it is possible to have these accounts dry by mid-morning. And of course your best 'dry in a flash' carpet cleaning help will be encapsulation cleaning! (More on this new commercial cleaning technology later.)
Of course, Focused, actually scheduling and producing commercial work is the easy part! Where 98% of cleaners fall down is actually getting the work sold and set up! So you MUST develop…
A strong, consistent ongoing ongoing sales campaign! I tell every SFS Training event that "Sales in an ongoing PROCESS- NOT a one time EVENT! It is imperative to have a regular sales program in place so you can present your killer commercial proposals. And you'll also need to focus on getting Service Agreements with Open Access for long term regular work. (Which is what you want!) And eventually you'll need some local legal advice but meanwhile…
NOTE: HERE is my free Special Report on 'Selling Commercial Cleaning' and another one HERE on 'How to set up commercial encapsulation routes'!
Best wishes, Focused, and I really hope to see you folks again at a SFS Training event soon. We've added soooo much and mostly on commercial! And don't forget about the incredible resource of our Strategies for Success: Growing Your Business Facebook Group!
Steve