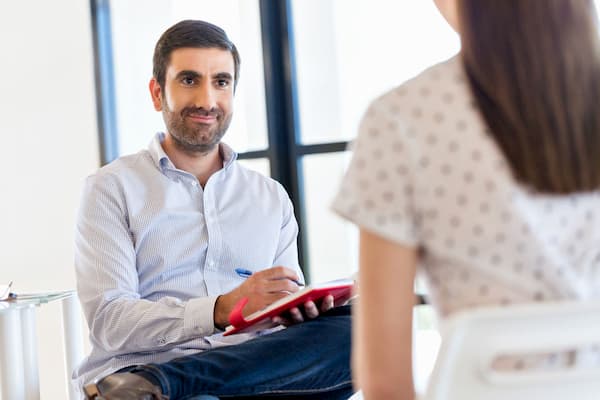 For 24 years 1,000's of my SFS students have cried on my shoulder with this same sad lament, "Steve, I run help wanted ads but nobody wants to work anymore!" After shedding a tear with them I've always replied…
"You're right! Because everyone who 'wants to work'… IS ALREADY WORKING and not looking for a new job! This means you need to Reach Out And Recruit (or 'ROAR') to people who already have a job." BUT WAIT!
GREAT NEWS: Due to unprecedented (and continuing) COVID-19 unemployment there are millions of quality, stable out-of-work folks  who are looking for a new and fulfilling career they can count on! And by happy serendipity…
TA-DA! Here you are with a "fulfilling career" waiting for this Very Best Person job seeker! This could be a 'match made in heaven'! BUT WAIT!
A Very Best Person (VBP) will ONLY work long term for a 'Very Best Company'!
NOTE: CLICK HERE for my 9 step process to transform your business into a Very Best Company. (An employer that will appeal to a VBP!) BTW, get ready to work very hard in your 'Business Transformation' process!
Are you now (or will soon be) a Very Best Company? CONGRATULATIONS! BUT WAIT! (Again!)
After sorting out the best you must 'romance' your VBP job candidate!
I know. You're thinking, "Steve, THEY are the ones that need a job! I think he or she should be 'romancing' me!" I get it. However, a true VBP isn't a prima-dona. They will always view your company as their own. (Which is one of their very best qualities!)
But in return you must convince this potentially great employee that you (and your company) are worth their 'emotional investment'. Remember, this is a 'courtship' and…
Loyalty is a two way street that needs to be earned by both sides. (Both for your job applicant AND you!)
Here's how to start this 'romancing' once you have identified your Very Best Applicant:
1. Move fast. Even in today's difficult environment for job seekers the Very Best People don't stay on the shelf very long! So once your initial sorting produces a great candidate quickly schedule an in-depth interview.
2. Commend (and orient) your VBP applicant. Your call might go like this: "Charlie, we've really dug into your resume and I'm very impressed! So I'd like to sit down with you for an in-depth meeting so we can get to know each other better. I always reserve two hours for this conversation but we may not need this long. Would tomorrow exactly at 10:15 work for you?" 
HINT: Schedule job interviews at an 'odd but exact time'. This means instead of "Can you make it around 10:00… more or less?" you make the appointment for 10:15 or even 10:25! Think about it…
You're not a "more-or-less" company with your customer appointment times with your techs… correct? Then set clear expectations right from the git-go! After all, if a technician candidate can't even be on time for their job interview…? (It's 'as good as it gets' at interview time and will only go downhill from here!)
Why do I suggest "10:15" to my SFS students? If the interview goes swimmingly (more on this in an upcoming QuickTIP) around 11:30 I can suggest, "You know Charlie, I'm really enjoying this. How about we grab a quick lunch to wrap up? There's a great little place close by if you want to follow me." Remember, this IS a 'courtship'!
BONUS HINT: Buy Charlie lunch at a casual restaurant with table service and observe how he treats the wait staff and other employees working there. And check out the condition and cleanliness of his vehicle. (If Charlie doesn't maintain HIS 'equipment' how will he treat YOUR equipment?)
3. Orient them on your company. Don't worry, a Very Best Person will have already checked you out! But act like you don't know this! "Charlie, I'm sure you only want a career with a great company. So I'm sending you a link to our 'Careers with us' landing page along with our Google reviews. And feel free to check us out with all your friends and neighbors! I want you to feel good about this opportunity."
4. Encourage two-way communication. "Charlie, I'm calling from my personal cell phone. Go ahead and put me in your contacts. If you have any questions feel free to reach out to me. I'm looking forward to meeting you tomorrow at 10:15. Now don't be late!" (Shared laughter.)
So you've romanced your prospect a bit. But tomorrow is the big day when you'll determine if this applicant is 'worthy' of continuing in your hiring process. SAY WHAT, Steve? I thought I'd hire 'em tomorrow if everything clicked!
NO! Remember, this hiring choice may affect your business growth, future profits and even your personal joy and happiness for years to come!
So instead of falling back into 'Desperation Hiring' you're going to continue this routine, steady HIRING PROCESS! Why? Because your existing employees, your customers and YOU deserve the very best!