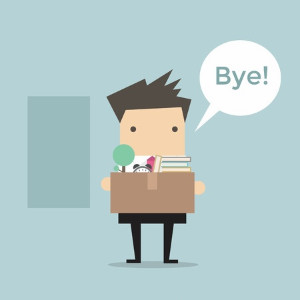 I hear it so often in our Strategies for Success: Growing Your Business Facebook group. Variations on this theme: "I've finally built a fantastic team of employees I can count on!" Or "Wow! So wonderful to have found a great helper!" And I'm thinking…
I'm happy for you! Seriously! And I REALLY hate to rain on your parade! And yet I must tell you that…
Even your best employees will eventually… QUIT! And this doesn't mean they are 'bad' people. So what happened, Steve? Simply put…
Circumstances change. Parents age, wives get transferred, a better career opportunity opens up, etc. The ever-so-dangerous trap here? You get COMPLACENT and stop what must be an ongoing recruiting effort!
NOTE: You'll get 100's of recruiting ideas (and over 70 pages of step-by-step hiring systems) in our 3-hour, online SFS: Hiring the Very Best! LIVE seminar.💲💲💲 Click HERE for upcoming dates and/or to register online…
So instead of smugly and thoughtlessly drifting along you must…
View "employee recruiting" as a routine, ongoing process and NOT a 'desperate' event!
Here's the deal. Cleaning and restoration is a very "labor-intensive" business. So if you crave the elusive "Personal Freedom" you must (cue the threatening music here!) HIRE EMPLOYEES and accept the reality that every employee quits!
NOTE: Or you can stay small as a solo "Lone Wolf" owner-operator but this brings its own set of problems!
I tell every SFS: Business Transformation: "My employees were my biggest business problem and yet were also my greatest joy… and sometimes on the same day!" What helped me? I finally recognized that just as I was continually marketing (competing) for new customers I also needed to market for (compete) for future employees that were the Very Best People. (VBP)
Think about it: When you marry the 'right person' every day is a joy! The wrong person? GRRRRR! And yes, you do 'marry' your employees! Soooo…
1. Constantly be "recruiting". Here's how to do it!
2. Avoid the dreaded "Desperation Hiring". Your goal should be to…
3. Develop part time, on-call"Employees in waiting". I found my best candidates already had a job! This meant I had to "recruit them" (see #1 above) and also…
4. Provide a 'better job'. Your VBP candidates will not be willing to wait for a position to open up with you UNLESS they view it as a 'step up'. So you MUST offer a "better career opportunity" than other similar "competing jobs" in your area.
5. You must also 'romance' your very best' VBP. This means you must transform your business into a 'Very Best Company'! (VBC) CLICK HERE for my 10 steps to transform your operation into a VBC!
Remember, you are not just competing for the VBP against other carpet cleaning and restoration companies. Your competition includes any other business that your VBP candidates qualify for. So for techs this could be anything from UPS to Kinko's Muffler to working construction. For office staff? Any other business that has… an office! (DUH, Steve!)
NOTE: The 'silver lining' of tragic COVID-19 layoffs? You have a perfect excuse to get rid of your marginal workers and recruit VBP that have lost their job (through no fault of their own!) and are looking for a different CAREER!
How can you successfully 'compete' in your local job market for great people and not be "held hostage" when a really good employee quits (or threatens to do so)? (It happens!) Let's talk about this soon!
Steve