Hi Steve,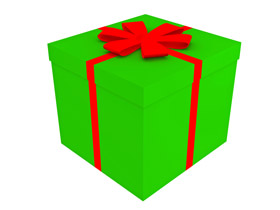 Here's a quick question that I need help with. I feel that after completing the job with our carpet cleaning customer I should do something to "solidify our relationship".  In other words, I want to make it easy for them to do business with me again in the future.
So, two questions:
1) Who offers a good bottle of spotter and/or refrigerator magnet to leave behind with the customer?
2) In addition to the spotter and magnet what other items would you suggest as excellent "leave-behind items"?
I want to dramatically increase the WOW factor for my satisfied customers.  Any additional idea you might have would be greatly appreciated.
Feeling Generous in Oakland
Dear Feeling,
The second best marketing ploy I ever came up with (and as far as I know I "invented" it) was leaving a bottle of FREE "Lifetime Replacement" Spotter with every single customer. The return on these bottles over the years was phenomenal (The cost?  A little over a "buck a bottle"!) and I highly recommend you implement this strategy. Use whichever manufacturer/distributor you choose, but I have to say that Jon-Don has taken this strategy to new heights with their Spot Out Custom Label Program.
All the best,
Steve
P.S. Now what do I consider as the best marketing strategy … ? You already referred to it in your message. "Wow" the customer and make them into a Cheerleader for your company!
While things like brochures, spotter bottles and refrigerator magnets (we used all of them) are good, don't fool yourself into thinking that a homeowner will become a Cheerleader just because you give them a trinket. (It should only be so easy!)
Customers become Cheerleaders because you (or, even harder, your techs) have built a professional relationship with them by displaying an attitude of care and concern while you consistently create positive Moments of Truth inside their home. It's that simple … and that complicated!