You don't have to be a frequent flier "Road Warrior" to appreciate that airports and air travel are no fun! Steve "Island Boy" Toburen, Jeff Cutshall and myself have all posted our respective rants on the misery of air travel. In Steve's posts he was especially disappointed in the complete non-response of American Airlines to their total service breakdown.
Now for a different story!  Sunday evening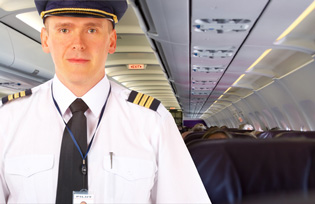 I was flying from Chicago Midway to Philadelphia on the country's best airline, Southwest. However, being the best doesn't mean you don't have "issues". Like every other airline Southwest has mechanical problems but as Steve would say in SFS "in the recovery from a problem Cheerleaders are created".  In this simple truism we find a lesson for carpet cleaning and disaster restoration service companies countrywide.
Shortly before our scheduled departure the Southwest gate attendant announced that they had called maintenance to check out a problem. Boarding would be delayed about 10 minutes. When maintenance came the problem looked like it may take longer, so they announced a 30  minute delay.
A very loud murmur came from the crowd as a Sunday night is a bad time to be delayed.  Things were going to rapidly get ugly unless something was done.  But then something very unusual by airline standards happened.
The Southwest captain came out from the plane and told the crowd what the problem was and said it may potentially take 60-90 minutes but if worse came to worse they would get another plane. He stated that safety was his first concern.
Then on his way back to the plane the captain stopped and answered a few questions from passengers. As he went past me I stopped him and thanked him for coming out and informing us of progress. I said most other airlines would have just let us sitting, waiting, and wondering what was going on. I told him that is why I fly Southwest.
The good part was 10 minutes later they announced we were boarding. The captain was standing near the door greeting passengers (another nice Moment of Truth you don't see very often!) and I asked him if he had fixed the wing himself. He laughed and said I wouldn't want him fixing the plane. As the captain made his pre-flight announcements he apologized again and then we were on our way.
The lesson here is that, regardless of the business, we ALL have situations that cause problems for our customers. Thus we have choices of how to handle these problematic situations. So what do YOU do?
Do you hide out and let the front-line people take the heat? (You don't want to get Steve started on American Airlines!) Or do you step up like the Southwest captain and explain how you are going to handle the situation?
Clear and open communication can be the lifeblood of your cleaning business.  The lack of this all important trait will surely lead to its demise. The choice is yours.