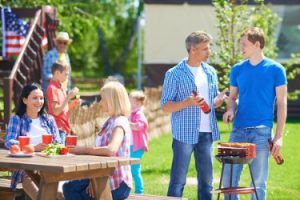 "Employees will always be your biggest challenge AND your biggest joy". Truer words were never spoken. In my 25 years "down in the trenches" as a carpet cleaning business owner I thrived on the daily interaction with my employees.  (In fact, I was both humbled and grateful for trust they placed in me.)  Most (but not all!) days were just plain FUN and oh-so-very-profitable both financially and emotionally!  Sooooo …
QUESTION:    How can a carpet cleaner keep his business fun and fulfilling?
ANSWER:       Make each day fun and fulfilling for your workforce!
This week's quickTIP reminds you to help your employee team have FUN each and every day!
To promote a more close, even exuberant family atmosphere, sponsor a company outing every other month. Or you can have a company-paid-for barbecue at a different employee's house on a rotating basis. Many employees are proud of their homes and like to show them off. You can also sponsor company events like fishing trips, golf outings or even have a company "field trip" to sporting events.
Anything you can do to promote family atmosphere within your company will become a positive employee Moment of Truth. Many people are very lonely out there and will quickly respond to a team environment. While there are 101 excuses for not doing the above, the benefits far outweigh the financial and time investment required.  As the song says, "Girls (and guys) just wanna have FUN!"
Steve
PS  Remember that employees start working with you for a pay check.  But people will STAY with you long term because of emotional reasons.  Therefore your mission is to get your workers to "buy in" emotionally to the company's future.  As this week's quickTIP shows, it isn't rocket science and doesn't mean you must be buddy-buddy with your employees.  Just set the stage logistically to let "the good times to roll" and your people will naturally bond with each other!  Are you achieving this? Tell us how below.