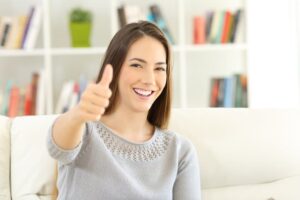 Your goal is to set yourself apart from all other carpet cleaners and give the customer a "Defining Reason" to call you the next time. (Gurus call this "differentiation".) Remember this Defining Reason doesn't have to be based on big things either. For example …
Add a Value Added Service to turn clients into Cheerleaders.
Ask the homeowner if they would like you to vacuum the dust off of their ceiling fan blades at no charge before you start cleaning the carpet. That way you can use the moving air from the fan to speed dry the carpet without any dirt sifting down. Just by asking permission you are calling attention to a big positive MOT.
One reminder: There are special ceiling fan blade attachments that you can use on the end of your truck mount hose that let you vacuum the entire blade in one pass. As usual, when you add-in any VAS step, make SURE that your employees on following trips use it too. Otherwise if the next employee blows the step off a positive becomes a negative!
Steve
P.S. One gentle request. Remember that this free QuickTIPS service depends on all our members sharing their Techniques, Ideas, Procedures and Systems. (Cute acronym, huh?) So please, drop us a line at sfs@StrategiesForSuccess.com or go to our on line form to submit your quickTIPS