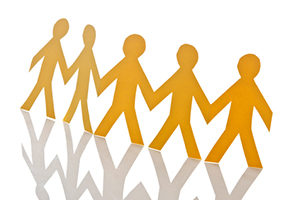 Steve,
I'm a 20 year veteran but it is my first year of incorporation AND hiring employees and I'm pretty much ready to kill them! We start off at $10.00 per hour with regular raises. I have 2 guys making $12.50 per hour plus commissions for selling things like pet treatments and protector. My business is doing well but how in the world do I get my people to work more hours when needed? (Nobody wants to work more than 45 hours per week! Sissies!)
Steve, please help me before I shoot a few lazy, unmotivated techs!
Going Slowly Crazy in Miami
Wow, Going, I really do feel your pain. I went through the same negative emotions as I grew out of the owner-operator stage. (I went from being an owner-operator to 16 employees in less than five years.)  OK, here is the key…
Remember six little words: "Your Employees Will Never Be You!"
For example, my partner and I were always vaguely dissatisfied with our first employee. Vaughn was hard working, clean cut, reliable, very organized and super personable with our clients- he made "Customer Cheerleaders" like crazy. And yet my partner and I always felt he just didn't "put his heart" into our business.
Years later (and after many marginal, so-so employees) we came to realize that Vaughn was a superb employee that we should have appreciated, treasured and looked after! BUT he wasn't the owner of the business. But I digress, Going. Let's come up with some practical solutions for your problem!
Problem: "How in the world do I get my people to work more hours when needed?"
Actually, Going, on a regular basis you DON'T want your techs working much more than 40 hours per week! Here's why: A) Time and a half pay for routine work done at your normal charges will kill your profit structure plus B) consistently overworking your employees will burn them out and create problems at home. And that's not good!
Instead, seriously look at adding more employees. Now I would never advocate a hasty or poorly planned business expansion. However, sometimes you just need to take a "leap of faith" and hire more people. Every time I did this the work did seem to appear!
Or if you are unsure about meeting the demands of a full time position then consider part time or even "on call" employees that work when you need them. (Jeff Cutshall has built a regular commercial carpet cleaning empire out of ONLY using part time people. Read how he did it in his free manual on setting up regular "encapsulation routes".)
So now your routine work will be done by rested employees (either full or part time) being paid regular pay. Great! This means when the need comes for help with your high profit emergency work your regular techs will not be exhausted and maybe even be "hungry"! Wonderful! Want to increase their hunger? I paid my employees double time (with a three hour minimum) any time I called them out on an emergency water loss! (And they were paid TRIPLE TIME on any call-out after midnight!)
So here's the deal, going. I would suggest you change your attitude. IF you have a tech that turns in 40 hours per week of reliable, quality work while also consistently making Cheerleaders for your company love 'em for who they are! Remember IF you have an employee that glories in hard work and super long hours he or she just may become your next competitor!
Steve