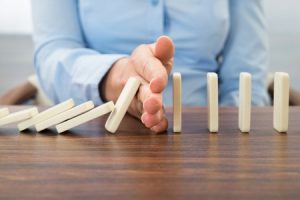 For ever so many reasons you need to focus on safety in your cleaning or restoration business. 1) Ethically- Your workers are trusting you with their lives. 2) Legally- Ever heard of OSHA? 3) Financially- Tough to profit from a trained tech if… they are hurt or DEAD!
So train your staff to reflect (BEFORE they do something_ on the most powerful 'safety phrase' ever…
"What could happen…" (WCH)
I recently applied 'WCH' to the winter challenges of working 'on-location' in customer's homes and business. Here's some more 'year round' WCH questions/solutions:
WCH… if my techs don't have the correct Personal Protective Equipment? See my first paragraph! Solution? Assign each tech Personal Protective Equipment that they 'own' and keep with them in whatever truck they're assigned.
WCH… when a tech forgets/ignores their 'PPE bag'? Then they won't be 'working safe' and disaster looms! Solution? Perform a monthly  inspection of each tech's PPE using this Inventory List.
WCH… if you do not 'hold your employees accountable? Techs working on-location (outside of management's direct control) can quickly become 'Loose Cannons' doing as they please! Solution? Stop your 'Little Employee Kingdoms' by making random, surprise "I was just passing by" job checks.
NOTE: Want more 'how to hold your worker's feet to the fire' ideas? Then download my free 'How to Add Employee Accountability' HERE.
WCH… when (not if) your techs drive like idiots? Accidents, higher insurance rates and out-of-commission-equipment! (How your techs drive also create 'Moments of Truth' for your potential customers!) Solution? Put the question, "How am I driving?" (and your phone #) on the back of each company vehicle.
NOTE: Equip each van with online GPS tracking that automatically sends you a text if a vehicle goes over the speed limit.
Of course, you also must orient, train and above all else 'mentor' new employees! Let's work on how (and why) to do this next!
Steve