Some things were 'non-negotiable' for my employees. Rudeness, a bad attitude and/or just being a marginal individual with constant 'issues' would always result in a one way ticket out of my company! (And more importantly, out of my life!) HOWEVER…
I also learned that if even my Very Best People (VBP) dragged their feet on a task (or even just didn't like it) I should analyze how to make this hated task go away. (Or at the very least make it 'easier to do it right than to do it wrong'.) So this QuickTIP reminds you to…
Pick Your Battles!
Remember that your VBP stay with you long term because they feel connected emotionally to you and your company. (Your VBP will NOT stick around just for a paycheck!) Your mission? Make your employees daily work as easy AND fun as possible while still (the next five words are very important) making a profit for you!
So ask yourself: "What do my employees hate doing? What am I always nagging my people to finish or do properly? Where in my business is my 'Point of Pain'?" Let me give you an example from my time 'down in the trenches'…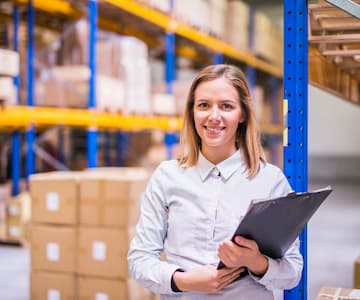 My techs would drag in at the end of a busy day delivering Value Added Service and creating Cheerleaders! Technicians first had to finish their 'non-negotiable' Production Day Sheet. (And if needed an Equipment Repair Sheet.) But then (cue the threatening music!) my techs faced the much-hated cleaning and restocking of their vans! Yep, even my VBP would slack off and/or just not do it!
I complained, threatened, docked my staff on their company Employee Efficiency Bonus and even begged my techs to throw themselves into this very important task of leaving their vans sparkling clean, organized and restocked for an on-time departure the next morning! And yet even my VBP STILL 'passively resisted' me! (You business owners know what I mean! Your workers don't tell you "no"… they just don't do it and eventually… you get worn down and… give up!)
I FINALLY realized it was past time for me to analyze how I could make this hated-but-still-very-important-task 'go away' for my techs! And I did! This QuickTIPS strongly suggests in a mult-truck cleaning or restoration business you 'Pick Your Battles' and…
Hire a part time 'Maintenance Tech' to keep things restocked! Here's the details…
I hired a reliable high school kid to come in after hours. (They ARE still out there!) My regular tech's would note down any unusual problems on their Production Day Sheets and go home. (Or more likely to the bar!) My 'Maintenance Tech' would do minor repairs (which would be noted to be done on the PDS), clean and restock all the vans plus clean our shop and office.
NOTE: To clean and efficiently restock our four truckmounts along with other duties my maintenance tech normally worked 3-4 hours per night Monday-Thursday plus 6-8 hours on Saturday or Sunday. This was a great part time job for my Maintenance Tech at 20-25 hours a week and a great deal for me!
This arrangement worked out well for everyone. The kid (sorry, I mean 'Maintenance Tech'!) really appreciated the job since they were making 40% more than they could at McDonald's plus their schedule was a bit flexible. Even better, I didn't have to nag my techs any more to do boring work they hated. Plus invariably these extra restocking/cleaning tasks would push my techs past 40 hours every week so in essence I was paying them time and a half overtime pay just to wash and restock their vans! (That's an expensive car wash!)
Come be a part of our Strategies for Success: Growing Your Business Facebook Group and share the "Pick Your Battles" struggles you've faced! (You don't have to be a SFS graduate to join our thousands of cleaning and restoration contractors.)
Steve