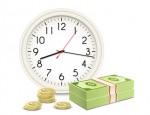 Sometimes it is the little stuff that adds up to super charge your profits. Or as Michelangelo is reputed to have said, "God is in the details." For example:
Carry at least two funnels in your van.  A narrow spout for liquids and the other with a much larger spout for pouring powdered products.  Much faster chemical mixing/pouring and less waste.  Use the "radiator funnels" as these are perfect for pouring powders… and at .99 everywhere you can't go wrong!
So what other little tricks have you added to your business that have sped up your production and/or helped you do better work? I'll "prime the pump" with this idea:
Years ago my employees and I started carrying "duckbill napping shears" on our belts.  This way we could immediately trim a loose fiber, "dish out" a cigarette burn or do drastic surgery on a gum spot!  We used leather pliers holsters available at any hardware store to safely carry the scissors.
Folks, this little TIP saved us countless trips to the truck and made for many, many positive Moments of Truth.  I found home owners loved my immediate (and free!) "fussy attention" to fixing their simple carpet problems right there during my pre-inspection. (And doing so BEFORE I had the job!  Just another example of the Law of Reciprocity!)
OK, now for the rest of you!  What are YOU doing to speed up/do better work? Big idea/ little idea- I don't care.  Share them in our Strategies for Success: Growing Your Business Facebook Group. (You don't need to be a SFS graduate to join us!)

Steve