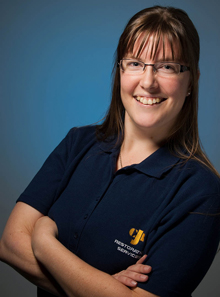 The most fruitful procedure I put into practice after returning from Strategies was our own internal TIPS program ( Techniques/Ideas/Procedures/Systems) or the concept anyhow. Of course it had to be modified ('CJB-d' as we call it here) to suit the overall objective I was trying to achieve. The TIPS concept has since evolved into our TIPS AND PROCEDURES PROGRAM. It has become apart of our everyday culture and environment now.  How did I ever do without it!
I am a big Cheerleader for any program/initiative that's WIN-WIN. I like to see an employee thinking independently in areas where CJB needs to move forward.  I also want to have the employee rewarded for their initiative while also being continuously developed and their thinking broadened.
So our TIPS program was designed with these goals and there has been huge buy-in. When I came back from Strategies I was so excited about starting this program IMMEDIATELY.
One problem I had was getting over-whelmed with trying to write up all our procedures and systems myself. Having to write out every procedure and process that we did took up so much of my time since there were just too many existing procedures.  Plus new procedures were constantly being introduced! I wasn't keeping up but I also knew that  IT'S SO IMPORTANT to have your processes and procedures in writing.  When procedures are in writing they become a tool in holding people accountable AND they become a training tool for new recruits.
I introduced my TIPS idea as a "small mustard seed" at the very next office meeting we had after SFS.  The idea was to have every member of every department within the office participate in writing their own department's manual/handbook.   (This also saved me time!)  That's where the idea from the TIPS program came in.
So each employee was encouraged to write out one procedure and/or process they did on a day to day basis on a TIPS  form and turn it in at the next bi-weekly office meeting.  At the office meeting each written procedure is discussed and edited. If we have recently introduced a new procedure, or modified an existing one, then it is delegated to someone to revise it.
The very next day the approved procedures are typed and printed up by reception and put in that department's handbook. For each submission the employee banks $5.00. At the end of the year each employee's contributions are counted up and they are paid out on what's been banked as a year-end bonus. There is of course huge buy-in to our TIPS program!
I supervise 3 departments within our Office – Production, Accounts Receivable and Administration (which includes Reception).  So as you can imagine having others helping me get these written up has been a HUGE time saver. And now, we have a manual in each department – and they keep growing all the time!
Our TIPS program has allowed me personally to be more efficient and productive.  It has also been very rewarding to see everyone in our company get pro-actively involved. Procedures are discussed and refined all the time and having them written up is now apart of our culture.
Thanks Strategies and Jon-Don! You planted the seed, and it took root – and my entire team supported me in helping it grow.
Spring Stuart-Walker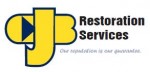 Office Manager – CJB Restoration Services Ltd.
Steve's NOTE:  My thanks to you, Spring!  Where were you when I was in business?  I would have killed for employees like you!  Tell Wes I said he doesn't deserve you.  Seriously folks, all of you that truly want to grow your business need to search for people like Spring to share your dream and your "family". They are out there!