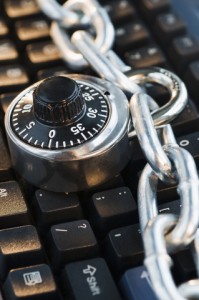 I love e-mail. I hate e-mail. Truly a complicated love/hate relationship. Efficient? Absolutely. (Isn't it great to slam a message/request off to someone and then forget about it?) But e-mail is also intrusive, addictive, cumbersome and overwhelming. But like it or not e-mail with all of its variations is here to stay AND can be a very inexpensive and effective way for you to stay in touch with your customer base.
BUT remember the word above "intrusive"? Your customers have gotten smart and jealously guard their e-mail addresses and with good reason. Yet at the same time (assuming you will make Cheerleaders out of them) no doubt they would welcome hearing from you. So here are several ways to get your client's e-mail addresses:
After booking the job simply explain you would like to e-mail them a check list on how to get their home ready for the carpet cleaning. Most will readily share their address if they see there is a Valid Business Reason for your request. If they are reluctant just mention your company never shares e-mail addresses.
On your web site offer a money saving coupon. To obtain the coupon the customer must include both their name and their e-mail address. Then you will e-mail the coupon to the address they give you.
Allow customer reviews by email. On both your web site and also included on the comment cards you leave with the customer allow them the option of sending you a testimonial or job evaluation by e-mail. (Which of course will give you their return e-mail address!)
Have an "opt-in" page on your web-site for regular e-mail updates.  This page should create curiosity and interest on what these updates will include. Example: '7 Mistakes People Make When Hiring a Carpet Cleaner'– just give us your e-mail and we will send you this Special Report free of charge and keep you updated on other home maintenance topics. (Of course, if you promote the idea of regularly e-mailing them then you better be prepared to follow through!
All four of these options allow you to indirectly obtain your client's e-mail addresses which of course let you stay in touch with them free of charge. Of course, never abuse their confidence in you by sharing their e-mail addresses or bombarding them with endless promotions.
Steve
P.S. I especially like #1 above. Asked naturally and casually almost every customer will share their address. And as I keep preaching to you on the SFS Instructor's blog, you MUST keep focused on and update your web site. Too often we slap something up there and then forget about it. For those members who have not been to SFS in awhile Big Billy Yeadon has an excellent day on marketing, including a great section on web site development. Just one more reason to come back for a SFS refresher course!