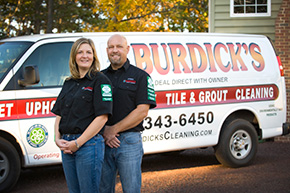 In my last couple "dispatches from the front lines" I've shared how we've streamlined our internal operations which has freed me up from the "busy work". My new focus is on selling regular commercial work which will make our company more stable now and eventually much more sellable. And both John and I are "investing in ourselves" with outside training.
However, to do all of the above requires MONEY as in the phone needs to be ringing!  So in this post I thought I'd share some of the down-in-the-trenches changes we've made in our Search Engine Optimization and other marketing improvements for our web site.
One of the best changes was implementing the tips on SEO from this SFS web site.  We've also worked with one of our fellow BNI members on website optimization and he did some additional SEO for us. We haven't (yet) done any Pay per Click (PPC), but have found since having optimization done we went from 2-3 calls per month to 2-5 a week!  From July 2010 (when we optimized) through December we completed over $14,000 in work from people who just "found us on the web".
What an incredible return on investment given that our total marketing investment was around $750.00 to have the optimization done!  (Half of which we were able to barter to our local SEO consultant for his help.)  Remember that while the SEO expense was a one-time investment we will continue getting returns on it indefinitely!  Now we are working with our marketing consultant to see if adding "Pay Per Click" makes sense for our marketing plan.
I also worked with a public relations specialist to update the content on our website.  Not all of these changes have been integrated yet into our site, but at least the content is written. We hired the specialist to help us revise the content on our site and make sure we were sending out a consistent message to our target demographic while still keeping our personalized touch. (Check out the results here! Plus I would appreciate any constructive criticism on our site! Just e-mail me at burdick343@comcast.net with your much-appreciated thoughts or post them in the comments below.)
All this leads me to the work we are doing with our marketing consultant. I diligently track EVERYTHING we do in terms of marketing. This has been helpful for us to determine what we should quit and/or modify in our marketing and what we should be focusing on.  For example, I shared in a previous installment that we let go of our direct mail/coupon piece and how easy it was to sever that relationship using the cold hard facts of the numbers. We also have since stopped our Yellow Pages ad!
I feel that we've done a good job on our own up till now marketing-wise but also realized it was time to bring in the "big guns". I just knew there were things maybe we weren't considering and also bad previous decisions that I wanted to get out from under. It just made sense to turn this initial marketing analysis over to someone else so I could use my time to better aid the building of our business.
So thanks to our consultant we now have a comprehensive marketing plan with a calendar of things that get done each month and everything aligns with our marketing budget.  We are continuing to put resources in to the tried-and-true stuff that has been working for us.  But we are also testing some new stuff.  Our new marketing plan lets us to personally continue the things we can handle or like doing and then we can sub out the rest.  For example …
One new thing we have started doing is a "Remember Me?" one year reminder card using Send Out Cards. I created a card with John on the front with a bubble over his head that said  "Remember Me?"  Inside we have a picture of a wand cleaning a carpet and some text about how it had been a year since we had been out, reminding them of all the services we offer and an offer of one free area of Scotchgard if they booked an appointment soon.  Testing for 3 months with this reminder card (October, November and December) resulted in 10 jobs and over $5,000 in revenue.  We sent out 130 reminder cards to clients we serviced from October 2009 – December 2009 so to get 10 jobs (or about an 8% response rate) is a really good ROI for the cost of a card (less than a dollar with postage)!
It is such a great feeling to feel in control of your marketing and yet still be innovating with new things.  Of course, all this work (and especially all the regular contract commercial jobs I HOPEFULLY am going to be selling) means John isn't going to be able to keep up.  So this raises the thorny problems of hiring employees. I'll share some of our missteps in this area next time!
Meg