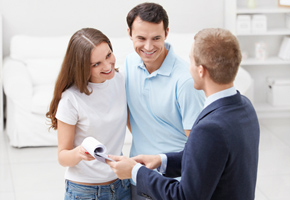 What?  Always do something extra but never "do it for free"?  (Huh?  Has Steve finally lost it?)
It's simple.  Always give "Value Added Service" by doing something extra for the client.  The Creole French down New Orleans way call this "lagniapppe". (You've seen it with the baker throwing one more do-nut into the dozen you just bought.)  However…
When you "do something extra" always note it down on the work order and then write in "no charge".  If you aren't going to charge for something at least get the "credit" for doing it!
So what sort of "lagniappe" can a residential cleaner offer:
1.  Ask the customer while you have the furniture pulled out if they would like you to wipe down their baseboards (or the back of their furniture)  "at no charge"?
2.  Offer to clean their door or car mats and write in "N/C".
3.  Ask if you can remove the refrigerator grille to clean in a few inches under the frig.
4.  Would your customer like you to sweep their walkway after finishing? (Or one SFS member fires up a gasoline powered leaf blower and cleans the entire driveway!)
NOTE:  Remember to throw in your lagniappe AFTER your price has already been arrived at for the job. Never deprive your client of the joy of paying you more for your services!
By the way, did you notice the one thing all four "lagniappe" points above have in common?  I'll share the answer (and a great way to get extra points with your client) in next week's QuickTIP!
Steve
Every week we share a timely, practical tip like the above. So if you're not already signed up for these FREE weekly QuickTIPS, do so now.
Also new this week: