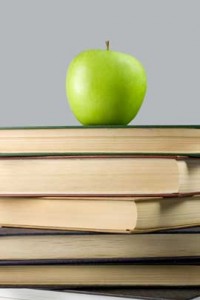 "You wasted $150,000 on an education you coulda got for a buck fifty in late charges at the public library."
-Will Hunting (Matt Damon) Good Will Hunting
Matt may have been using a bit of hyperbole when he made the statement above, but there is a lot truth in it. While a "Masters in Business Administration" is considered the foundation for a career in any type of business, you can acquire the equivalent knowledge outside of school.
So what about us who are in the cleaning and restoration industry? As  Strategies for Success graduates come to realize knowing how to remove red Kool-aid and/or having a complete grasp of psychrometry does not guarantee you business success!  Acquiring your very own Personal Master of Business Administration (PMBA) will complement the revolutionary concepts you will learn in SFS.
The idea of a PMBA was originally conceived by Seth Godin, Josh Kaufman and several others. Over 100 books were selected by a committee of volunteers and then pared down to a select group of 42. The criteria used for selection:
Content – does it contain a lot of practical information about how business works?
Acceptable time commitment – Can you get good information in a few hours? After all you still have a career and a life outside of your learning endeavors!
Self-learning – If the book is boring you won't read it no matter how important it is.
Reference value – Is the book worth referring back to? Will you reread it? For me I compare this to music. I always ask, Is this song "iPod-worthy"?
Comprehensive set of resources – Does the list cover a broad range of business concepts effectively? Is the goal of reading 42 books achievable?
Before you think that reading the books alone will make you a success here are a few thoughts:
You can't learn about business without being involved in one. A large chunk of learning will come from your everyday business dealings. Similar to taking a spotting class, you can learn how to remove a spot but you won't have a complete mastery until you remove a few nasty ones.
This PMBA list is not infallible. For example, I wondered why "The E-Myth" is not on the list. So substitute a book for one you don't like. Even better, add a few books to the list.
The suggested PMBA list is not confined to strictly "business" books. One great example is Influence: The Psychology of Persuasion by Robert Cialdini. I've reviewed this revolutionary book already in this blog.  Charlie Munger, not exactly a household name, thought the book was so important that he gave Robert one share in his company. Doesn't sound like a big deal unless you know that Charlie's company was co-founded by Warren Buffett. That single share of stock in Berkshire Hathaway is worth nearly $90,000.00!
Space limits prevent me from listing all 42 books in this blog so just use this link for the list and a short description of each book. In my future blog posts I'll choose the best books for a more thorough review.
To get the most results from this program of reading you need to find others of like-mind so you can discuss the principles found in each selection.  So please chime in on this "Big Billy's Books & Blog".  Or e-mail me at bigbilly@strategiesforsuccess.com Please be sure to mention if I can share your thoughts with other SFS site members.
One last quote from one of the original management gurus:
"If I read a book that cost me $20 and I get one good idea, I've gotten one of the greatest bargains of all time" – Tom Peters