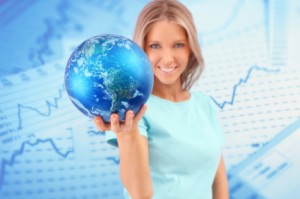 The year was 1967 and James Brown, Godfather of Soul was #1 on the charts with It's a Man's World. Truckmounts had yet to be invented, Ozzie & Harriet were America's TV family and the only women who worked outside the home were teachers and nurses.
Four decades later James is gone, and only an idiot would still call it a "man's world."  Now women account for 57% of all college degrees and are in the workforce in numbers equal to men. But the problem is far too often our marketing still looks like … 1967!
Simply put, women are the dominant economic force in America today!  They account for 80% of all purchases including such previously male dominated areas such as small pickup trucks, riding lawn tractors and 68% of all new cars. More importantly, women are involved in 93% of all carpet cleaning decisions.  So what does this mean to you?
It is simple.  Anyone over the age of five should realize that men and women are very different! Let me count the ways:
Women have heightened senses and are extremely detail oriented.
They are focused on their families needs over their own.
Women almost always ask for advice from friends or experts before making a purchase.
Following a pleasant buying experience women are very loyal and will tell two to three times as many people as a man about their "discovery".
Technical facts and figures mean little to women.
Now let's all think together on what to DO with these statistics in our business marketing …