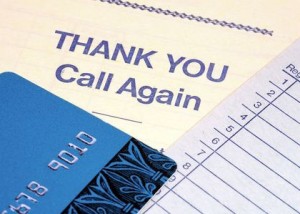 You did a great job, your customer loved you and… you never hear from her again! How could the customer forget about you?
Why do you suffer from this insidious "client erosion" even when they loved your work? Simple…
Many customers simply can't remember your name or contact info! So you must:
Constantly remind your clients who to call "next time"!
Here's how to do it:
Your very best "customer forget about you" antidote? Schedule their next cleaning before you leave the job! Maybe we should talk about that…
Steve