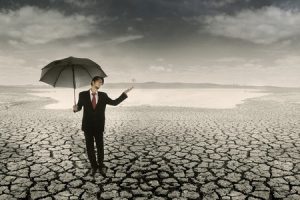 Your delighted customers promise to call again soon… and you never hear from them again! Sound familiar? What happened?
Simple. Almost 60% of your previous customers will forget who they used and/or how to contact you! That's right! Even the very best Value Added Service companies suffer from "Customer Erosion"!
So I recently shared tips on how to "stay in front" of your existing clients. But even better is to…
Tie your residential clients to you with a contract!
Now instead of desperately waiting for "the-call-that-never-happens" you just routinelyphone your residential contract "Stay Beautiful" Program clients:
You: "Good morning, Mrs. Jones, this is Steve Toburen with your carpet cleaning company, Jon-Don Cleaning. Am I calling at a good time?"
Client: "Absolutely, Steve! I've been expecting to hear from you."
You: "Yep, Mrs. Jones, your free, six month 'open area' 'Stay Beautiful' cleaning is due. I'll have Jeff and Bill in your area next Thursday morning. Will that work for you?"
Does this phone conversation leave you all warm and tingly inside? It should because you've been painlessly extracting money from Mrs. Jones checking account every month!
NOTE #1: CLICK HERE for my 6-step outline on implementing the 'Stay Beautiful Program. And HERE is my free, detailed Special Report on pre-paid, residential contract maintenance programs.
NOTE #2: I share all the paperwork (contracts, banking forms and step-by-step procedures) for the 'Stay Beautiful' program in my two day SFS: Hands-On Operations seminar and in our five day SFS: Business Transformation.
Commercial HINT: Do you LOVE the regular cash flow of commercial contract cleaning? Then HERE are 5 "How to structure a commercial contract" guidelines.  (Don't forget to always specify "Open Access" in your initial written proposal!)
Restoration HINT: The last few years haven't been kind to full service "restoration only" companies! So why not branch out into the '3-Legged Stool' Business Model? (By offering restoration, commercial AND residential services!) HERE are some ideas I recently shared with a struggling Oklahoma restoration contractor.
Folks, the above points WORK… if you do! So don't you have some work to do… like right NOW?
Steve