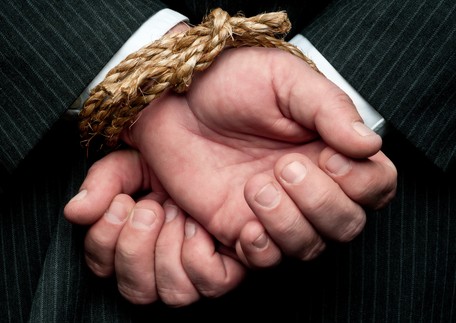 Dear Steve,
I started in the carpet cleaning, fire, smoke and water damage restoration business when I was 13 years old! (I am 44 now.) I was fortunate to have an uncle who owned 3 national franchises in Oklahoma and he would use me along with 2 of my cousins every summer.
We didn't realize it at the time but we were getting the best training this franchise had to offer!  I worked for my uncle full time until I was 31 years old. Then my uncle had offered me one of his franchise areas for $100,000 which included one van, a couple of dehumidifiers, some blowers and the territory.
The problem was his son had absolutely ruined the rapport with all of the local insurance adjusters and the general community. So I figured real quick that wasn't a good deal and I opened up my own business.
So on January 2, 2000 I opened my cleaning and restoration business. My second month after opening I landed a $13,500 fire damage and I cleared $8,500 in 6 days! Woo-hoo!  We went on to gross $85,000 our 1st year of opening and life was pretty good!
So fast forward to September of 2008 it literally was like someone pulled the plug! I had to file bankruptcy in 2009 and if not for my few loyal customers we would have had to close the doors for good.
Steve, now I can barely afford chemicals, much less advertising. My truck mount has started to fall into disrepair and even buying chemicals can be a stretch. Because of the bankruptcy I can't get a loan to get back to the successful cleaning and disaster restoration business we once were.
I am back to the one man show I was when I began except now there is no money in the bank!
In the summer of 2008 I even took out a second mortgage before the bankruptcy and took a tile and grout training class and bought all the tools and chemicals. Supposedly I was going to come back and have more T & G business than I could ever handle. Guess what? I've had a grand total of 8 tile & grout jobs since the beginning of 2009!
At least the business is paid for! Steve, do you have any advice, ideas or strategies to help me get back on the path to success? Please help me!
Out of It in Oklahoma
Dear "Out of It",
Wow, I do feel your pain! And I realize it doesn't completely help but you do have "lots of company!" The recent Great Recession was not kind to a lot of cleaning and restoration companies. (And climate change has not been good for restoration either!) So I really am sorry.
On the other hand please allow me to be blunt. Lots of other companies have "painfully prospered" during this same time period when you "hit the wall". Sure, these last five years have been tough but fires and water losses have STILL been happening in your market area and someone has been restoring them!
Simply put, why hasn't it been YOU? So the truth may hurt but I would urge you to do a serious self-analysis and ask yourself WHY the "plug got pulled" in September of 2008.
And hey, do yourself a favor and PLEASE don't "blame the economy". (I am so very, very tired of listening to cleaning and restoration contractors blame "the economy"!) There had to be other factors that were in your control. The only reason I suggest this undoubtedly painful exercise is so you can learn from the past going forward. So now let's go forward now!
First, when you tell me you now have "no money in the bank" this is a huge red flag to me that you should not currently focus on restoration. I loved restoration. (It was 40% of our gross and provided over 80% of our net profit!) But restoration takes "deep pockets".
Now sure, if a sweet little water loss comes along that you can handle along with the normal 30-60 days waiting for your money time go for it. And for the rest of the losses that you find is there a reliable restoration contractor that you could build a Strategic Relationship with? You take a 10% Finder's Fee for referring the work to them. Plus maybe do the initial extraction and other emergency work and get Exactimate rates for doing so?
So what to do now instead of full bore restoration? Remember that winter time is the "Dog Days of Winter" for residential cleaning. Snow and mud are not kind to carpet cleaners since few people emotionally want to have their carpets cleaned with all the "guck" outside! And you need regular cash flow to pay your bills!
So have you thought about building a "commercial route" of contract accounts? (If you do this get a Cimex Cyclone as soon as possible since encapsulation cleaning will double your production and triple your profits!)
Building these "commercial routes" really isn't that hard if you have the "fire in the belly". (Simple desperation worked for me!) Since evidently you aren't busy right now why not set a target goal of calling on 20 new business prospects every day?
Just read and follow this step-by-step "How to Sell Commercial Work" Special Report. (Remember each of these businesses also have employees that have carpets in their home.) And when you write up a proposal remember to ALWAYS give at least three price/frequency options. This way they will go for the lower "Service Agreement" option and you'll have some "toll booth" accounts!
Always use my "Commercial Carpet Analysis" form to build your confidence when you walk in. If you get rejected simply thank the person, give them your card and walk on to the next prospect. This isn't rocket science! As my SFS co-instructor Chuck Violand says, "Luck favors a body in motion."
NOTE: Remember to "think outside the box". Don't focus on just the same apartments and restaurants that every other starving carpet cleaner is fighting for! Dress up and approach medical offices, retail stores and office complexes. Heck, movie theaters and fast food restaurants might be a great market for a regular "Service Agreement" tile and grout cleaning!
You should also tap into Billy Yeadon's "Hub Marketing" concepts to build your tile and grout cleaning business. And don't forget you can use that same equipment to "renovate" your customer's concrete garage floors. (This a great up-sell when you are there anyway cleaning their carpets.) Check out Bill's video HERE!
I'll also say there is no shame in getting a part time "bridge job" till you get your business built up again. Just be sure you still meet your 20 new business prospects goal every single working day. (That is 100 new potential clients per week!)
Consistently follow these suggestions above and you'll build a great residential and/or commercial business that will become a "financial spring board" to let you dive back into restoration. Or maybe you'll be making so much money you'll just keep cranking along! Either way, best wishes and let me know how you are doing!
Steve
PS By the way, here is a great way to "break into" a neighborhood and totally dominate the residential carpet cleaning scene in that area!