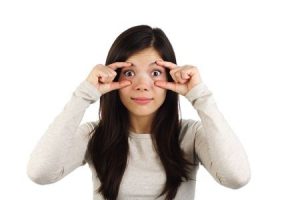 So the work is done and your client loves you! (Or your tech!) Congratulations! You just made a Customer Cheerleader by focusing on the "80% Rule"! But remember…
Even the best 'Value Added Service' company suffers from 'Customer Erosion'. Things happen. My customers would move away, install hard surface flooring (Are you STILL just cleaning carpets?) and a few even had the audacity to die on me! But your biggest challenge is…
Over 60% of your clients that don't call you again simply can't remember who they used last time! Therefore you must…
Consistently remind your clients who did their great job last time!
So how can you "stay in front" of your clients?
1. Be highly visible in your community. Have your truck(s) and other company vehicles clearly (and professionally) lettered. Keep it simple: a) business name, b) phone number, c) services offered and d) website.
2. Stay in contact. Regularly mail (or email) your customers helpful hints and specials.
3. Gift each client a free bottle of "Lifetime Carpet Spotter". Now every time they take a spot out your grateful client will see your name and phone number! See how the principle of "Reciprocity" works in this video.
4. Remind your clients that "Its That Time Again!" Ask a first time client when and how (phone call, email, text or snail mail) they would like their cleaning reminders. Then DO IT!
5. Test out 'Forward Scheduling'. After all, this trick works for your dentist- why not you?
Commercial HINT: When bidding a commercial account always list out at least three "Price/Frequency Options". (Even if they only ask for a one-time-cleaning price.) Your goal? A signed "Service Agreement" and "Open Access" to the job!
Restoration HINT: "Partner up" with adjusters by setting up a password protected online Shared Folder such as Dropbox or Microsoft OneDrive. Now you can "non-intrusively" share info and even before-and-after photos of other losses!
Steve