Jon-Don is the restoration and cleaning industry leader based on our "Partners for Success" passion. So your Jon-Don rep cares deeply about your success! For example, notice this Customer Challenge that our Dallas based Regional Restoration Manager, Skyler Goertz, recently submitted to Steve.
Hi Steve,
I have a restoration customer (mostly mold remediation) that asked me yesterday, "How do you know when to walk away from a customer?" He then followed it up with another question, "How do you get paid by a customer that refuses to pay?"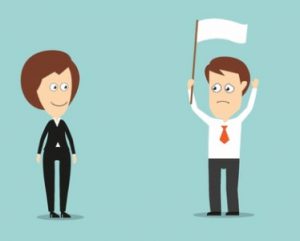 Situation: My restoration client has a customer that agreed to have work done on their house and would pay out of pocket whether there was coverage or not. They agreed on a price but near the end of the project the homeowner requested that additional containment and an AFD be placed during the "re-build phase" to reduce airborne particles and dust from affecting their entire home.
The Mold Contractor was not doing the reconstruction on the home, so they suggested that the insured call their insurance company to request more funds be allocated on their claim to cover the additional cost associated with having containment built specifically for the construction/re-build and the use of the AFD (Hepa Air Scrubber). These additional funds were paid to the policy holder/home owner. But now they refuse to pay my customer!
The home owner then called to have an independent, third party Indoor Air Quality tester to come to their home and test for particles and mold. The Insured told my client that the tester stated the mold remediation wasn't done properly. And they are refusing to answer questions about it to my restoration customer when he tries to call him about the findings.
Steve, the home owner even requested that my customer buy a Particle Counter for the loss. Now the home owner claims that this was Particle Counter was included in the loss and refuses to return it to my customer! How can I help my client avoid these problems in the future?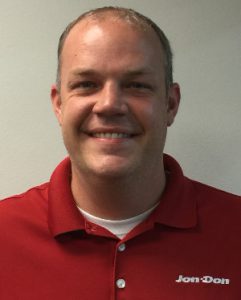 Skyler Goertz
Jon-Don Regional Restoration Manager
Garland, TX
Your question is a good one, Skyler. It is hard to know when to walk away. "Pre-identifying" these Discriminating Clients and/or preventing them from "going ballistic" is very important. (Especially in restoration losses where the stakes AND the potential liability are so much higher!) Here are some thoughts:
Establish "clearly defined expectations". Do this both verbally and in writing from the git-go! Does your customer have a written authorization to begin work? (My guess is yes.) BUT does the authorization have EVERYTHING listed out in writing? Plus even more importantly you must…
Update the paperwork as the job progresses. Any contract (which is what a legal work authorization is) should be a "living document". After all, any complex mitigation is going to require "job changes". These changes should all be written down as they come up AND the Insured should sign to approve them. This can protect the contractor but even more important it sends a "silent message" to the Insured that their contractor is on top of his game! (One of my favorite sayings in our SFS seminar is, "Good fences make for good neighbors"!)
NOTE: This "ongoing document" should also include any equipment to be loaned (not "gifted") to the home owner. For example, the famous Particle Counter you mention above probably wasn't signed for as a loan from the contractor to the Insured. Of course, the goal is to not let things to get to the "legal stage' where you have to use any of this stuff! Instead, the goal is to…
Build (and maintain) a positive professional relationship with the Insured. Now I know your client feels this Insured is the "Customer from Hell". (And they may be correct!) BUT if I was to interview this Insured they likely would have an equally compelling and very sincere story on how your customer "done 'em wrong"! So it is vital with all losses to maintain a positive flow of communication and good feelings between ALL parties. (Including the adjuster.) For example, HERE is one neat way to do using a password-protected, online Shared Folder.
NOTE: Remember that this "Cheerleader Relationship" should be based on much more than the communication between the contractor and the insured. Instead, the insured will decide if it is a "good job" or a "bad job" from ALL the Moments of Truth from ALL of the firm's workers on the loss. (Including sub-contractors!) HERE is a great Restoration "Moment of Truth Outline" to help guide this relationship. And HERE is a complete guide to transforming any restoration business using Value Added Service principles.
Enlist the help of your adjuster. So if this truly is a difficult customer it should have already been evident to the adjuster. (They've probably been giving the insurance company a hard time too!) So IF your client has built a close relationship with the adjuster sometimes they can protect him. And even if they can't your contractor will be cementing ties with them for future losses. And finally…
Trust your gut. When you get warning signs from a client immediately tactfully air the issues. You may already know when to walk away. Offer to step aside. If they beg you to continue working then gently but firmly bring up the new "ground rules". And yes, these rules should include a precise schedule of when payments need to be made. If you wait till the end of the loss you have NOTHING to "bargain with". The Insured has YOUR finished product (a restored home) AND they have YOUR money! Never a good position to be in! So if that is where your contractor customer is suggest they…
Learn from it and move on. I can't tell you how many times I lost money but gained valuable experience from scenarios just like this! Life is too short to brood and agonize over this stuff. And the silver lining is no matter what punishments your customer could dream up for a horrible Insured… the life they are living as a negative, spiteful and dishonest person is its own worst punishment!
Hopefully this will help your customer recognize when to walk away and in general avoid sticky situations, Skyler. And hey, congratulations! You obviously are a great example of Jon-Don's "Partners for Success" philosophy!
Steve