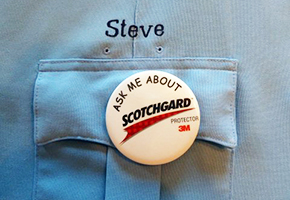 We all want to do more ASO's (Additional Service Options) while we're on the job. (In my bad, old days I used to call these "up-sells".)
Your challenge? You load ALL the "sales burden" on your techs (or you!) when they are already tired/running behind! Instead…
Let your client know about their Additional Service Options BEFORE you arrive.
This "pre-orienting" let's you pre-schedule ASO's before the job starts which is sooooo much better for everyone:
Your client can pre-budget for the ASO's.
Your tech will have the time to do the extra work instead of constantly running behind.
You will face fewer irritated customers because your techs are late and most importantly…
No one can accuse you of being a high-pressure "bait and switch" cleaner!
So HOW can you pre-orient customers about their ASO's? CLICK HERE for a checklist of nine great ASO's you should be offering.
NOTE: Want to double your ASO sales? Then schedule a separate pre-inspection (not "estimate"!) for most new customers!  (Our MUCH higher job tickets MORE than paid for the cost of making a separate trip to pre-inspect the first-time job.) Hmmm… maybe we should talk about this!
Steve