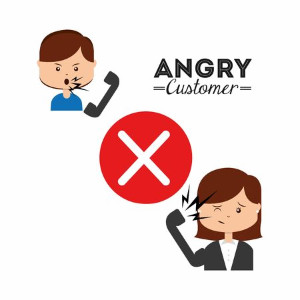 Are you feeling a bit 'overwhelmed by life'? Absolutely! Guess what? Your customers are worn out too! So they jealously guard their 'private time'! What's this mean to you?
Stop "intruding without permission".
So always 'ask permission' BEFORE bursting in to their 'private space'.
Here are some "non-intrusive tips" to implement in your business:
1. Make it easy for a prospect to contact YOU! Start with your website.
HINT: If you include an online 'Contact Us' form (and you should) then have all requests texted to your cell phone immediately and then follow up… IMMEDIATELY! (Do the same immediate follow-up with any online Yelp, Angie's List or any other referral source.)
2. In your initial booking Phone Format (CLICK HERE for my 'slam-dunk' residential phone script) let your customers choose their preferred reminder option.
3. Never 'surprise' a residential customer by showing up early without permission. (Being early is often worse than showing up late!)
4. Text clients to "ask permission" before you call them.
5. On every outgoing call to a customer introduce yourself and then automatically ask a 'Courtesy Question'.
6. Reduce the need for phone calls. With regular Property Managers and Adjusters/Agents set up a password-protected, shared online folder. Now your client can choose when (and IF!) they want to see information from you!
NOTE: Set up another password-protected shared folder with an Insured on a large restoration loss. Now they will bug you instead of the adjuster! (Same principle applies with commercial tenants contacting you instead of the Facility Manager.)
So how do YOU avoid "intruding without permission"?
Steve