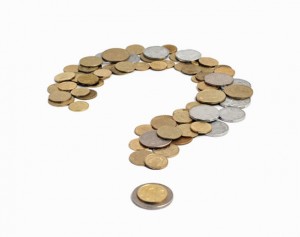 Hey Steve,
I'm a fairly new carpet cleaner here in Oklahoma. I currently have one large apartment complex but I think that I'm not charging in the right way. I give them a flat rate for 55-75-95  for their 1, 2, and 3 bedrooms. This includes spot removal and basic urine treatment. I just discovered the previous company was half of these prices for the basic cleaning. However, with all their "add-ons" they were getting a final payment of twice what I am getting!
Steve, I have no clue on where to start with apartment pricing. I need some help finding the rates for complexes. Something with spot, urine treatments, and per unit/bedroom. I have almost a 100 percent success rate with apartments unless I don't bid correctly. So can you help me on production/bidding tips?
Sincerely,
Floundering in OK
Dear OK,
I feel your pain!  For most cleaners successfully pricing their work is a combination of accounting, alchemy and most certainly a leap of faith!  The problem?
The average (or even above average) carpet cleaner does not have a clue on how to PROFITABLY set their prices so  do NOT let your competition serve as your "Pricing Consultant"! May I suggest instead a 3 step pricing process?
A)  Get as efficient as possible.  In apartments it is all about speed and production and there is nothing wrong with this.  Commercial cleaning is a very different beast from residential.
B) Track your production rates. After implementing your faster production steps start a "cleaning diary" (Download my free Production/Pricing Analysis form HERE.) which will let you know EXACTLY how many apartment units and/or how many square feet you can clean per hour.
C)  Analyze your cost of doing business. INCLUDE your fixed administrative and marketing costs PLUS the amount of profit you wish to make.  (I believe "profit" is the reason you went into business, isn't it?) Now you should be able to easily determine exactly how low you can go on a given apartment project AND still make money! Also…
Include "clearly defined job specifications" in your job proposal.  For example, give one lower per apartment price for five or more units on the same trip versus cleaning only one unit.  This motivates the complex to better organize their calls for you and minimize your drive time.  Also specify that the apartment must be completely empty or a furniture moving charge will apply.  Ditto on debris removal, urine neutralization, air space deodorization, carpet repairs, etc.
Finally, follow the lead of your competition and give a lower (but still profitable) basic cleaning price @ unit and then charge extra for the Additional Service Options you provide. Get your foot in the door with a budget price and then "build the job" to make the big bucks.Their is nothing unethical about this and it is fairer for all concerned.
SUPER HINT: Imagine charging the same per foot price on apartments you do on residential! (Wouldn't that be great?) How? Explain to the complex how inserting you into their standard lease as their "Approved Carpet Cleaner" will remove the pain of scheduling the cleaning AND not cost them one cent! HERE is the step-by-step on how to create these "Guaranteed Cash Flow" accounts!
NOTE: Wanna break through? Then challenge the complex to pick their dirtiest unit and you will clean it- free of charge IF they are sincerely interested in your services.  Very few prospects took unfair advantage of me when I put it like this.
Let us all know how it goes,
Steve
PS Remember, the best pricing in the world won't help you unless you get out there and sell! So download my free "How to Sell Commercial Carpet Cleaning" manual HERE.