Hey Steve,
Do you recommend advertising in the "services section" of the classified in a town's main local paper? If so, what sort of response can I expect? What can I put in 3 lines that would draw attention to my company?
My newspaper wants $80.00 for 3 lines for 30 days. No carpet cleaners advertise in this section but I am going to call a few other companies who do advertise there and see what their response rate has been.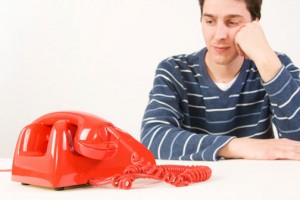 Its been dead since getting into business a little over two months ago.  I've had just 8 jobs for about $1000. All great clients though, I just need volume! Postcards aren't working for me.  I sent out 2000 cards (over 400 bucks postage)and got 3 jobs, then I put out 1500 door hangers for 2 jobs and 3 months of coupon ads in the local ad rag got 3 responses.
I've got just one pitiful job now booked for the end of this month. So I am desperately looking for other suggestions! I am printing more door hangers as I have plenty of time on my hands!  What else do you suggest?
Getting Nervous Here in San Diego
Hey Nervous,
First of all, don't panic. Two months is nothing for starting a business.  You need to take the long view.  But meanwhile, since you have "plenty of time on your hands" why not:
1. Dress up. (Wear a tie.)
2. Go out and knock on doors with a flyer. (Pick an upper middle class neighborhood.)  Carry your briefcase with you with a full inspection kit.  When the homeowner comes to the door:
a. Look them in the eye.
b. Smile.
c. Introduce yourself and say "I would like to give you this flyer explaining our carpet cleaning services." A fair number will reply, "Do you have time to look at my carpets now?"  You of course will say you are too busy at the current time … just kidding!
d. Slip your shoes off as you walk in and follow the inspection procedure detailed in this free Special Report that we offer:  Carpet Cleaning Inspections that Sell!
NOTE:  This procedure works well on commercial as well as residential jobs.  BUT you have to knock on lots of doors to get the return you want.  Do you have the "fire in the belly"?  Trust me- this beats waiting around for the phone to not ring!
Above all, never let them see you sweat. You are going to do great.
Steve
P.S. Frankly, Nervous, it's amazing what all of us will do to avoid "belly to belly" contact with a prospect. But if you can conquer your fear of rejection (desperation always worked for me) the above procedure will produce more work faster and with absolutely no cash outlay than any other marketing system out there. Let us all know how it goes.