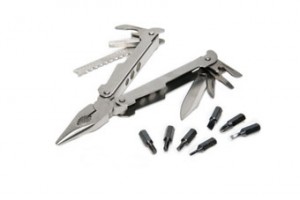 Hello Steve,
We are checking out carpet cleaning as a possible business that will allow us to move to a small rural area.  This will let me be near my aging parents and help care for them.
So far our research has just been done on the Internet.  We see lots of complete "business opportunities"  that offer a degree of help for a newbie like me.  They include marketing help, advice (some even have a "protected territory") and all your equipment is "pre-selected".  However, other carpet cleaners tell me the equipment is under-powered and over-priced! Since I am so new I don't have a clue!
I'm e-mailing you one web-site address.  Could you take a look at the website and give us some feedback about just what it is they are offering ie: is this equipment worth the price, will it do the jobs we will encounter in the real world, is it inadequate, what would you change, any experiences with this company and what their reputation is, etc?
Thank you for any help you can send our way, and I'm sure we will be back with lot's more questions. Thank you for giving us this forum to ask questions and get help.
Just Getting Started Out In Los Angeles
First, Getting Started, congratulations on three things:
1. Choosing a great industry with low start up costs and incredible potential.
2. Finding this web site, which (even with all it's faults) will be a no-holds-barred, tell-it-like-it-is resource for you.
3. Stepping up to the plate and facing the responsibilities you have to be a support for your parents.  Sioux and I are just coming off of almost three years of care-giving her parents and we feel good about what we have done.
So, to the question at hand, "Do you or don't you" go with any "one stop does it all" company? (Which admittedly for someone just starting out appears to be very attractive.) Here are my thoughts:
1. Educate yourself- I don't know anything about this company other than a quick perusal of their web site. However, there are a lot of "re-packagers" in this business. They will buy at dealer cost normal equipment (not necessarily the "most powerful and advanced" if indeed there is such a thing) and add some bells and whistles easily available anywhere and then sell the "package" for much more than the cost of the individual parts.
Nothing wrong with this. After all, this is America and as long as outright fraud is not happening it is all "legal". But just because something is legal doesn't make it a wise business move. So check around. Search the web. Go to an industry trade show. Attend some seminars. (Of course, I am partial to our Strategies for Success seminar which provides a great industry orientation.  For example, see this experience of one industry neophyte) After all, you're talking a major life change here. Don't jump at the first thing you come across.
2. Read the fine print- When I see the phrase "protected territory" I get REAL nervous. Remember that this is a sword with two edges. Sure, you're "protected" (from whom?) but what happens when you want to expand? And do you pay for this privilege? Thanks very much, but I'll "protect myself" by being an aggressive and informed owner of a really great business.
3. Examine carefully the company that you are going to "hitch your future to"- Who are they? Their experience? Most importantly, you want a list of names and phone numbers of EVERY SINGLE ONE of their customers. (If they won't comply with this simple and legal request, look elsewhere.)
These are just a few suggestions from someone who has been around this industry for thirty years. I still love it.
And yes, you CAN be very successful in a small, rural market base. I started and ran a carpet cleaning/restoration company in a market of 30,000 people for sixteen years. When I sold it and retired we were grossing over 1.3 million a year in today's dollars with a very nice net.
You CAN do it, Getting Started. But educate yourself first and be cautious. Take your time and your caution will be rewarded a thousand times over.
Steve
P.S. Given my position (and the web site I'm writing to you on!) you may be tempted to think I'm partial since I work with Jon-Don. Not so. Not one penny of my retainer comes from sales. And I think (hope) that my carefully nurtured reputation in the industry over the last thirty years has proved that I am a straight shooter. Once again, be very careful with any offer that uses the word "opportunity"!
P.P.S.  At the risk of blowing my own horn, getting Started, even if you can't make it to a SFS seminar right away at the very least download and carefully read the Special Reports on this site.  They are free and will give you a great and hopefully honest view of this industry from people who have spent a lot of years down in the trenches!  See the list here: Special Report Directory.