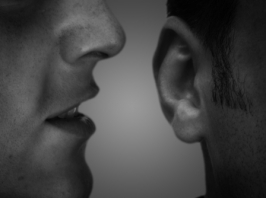 Your "brand" is a very fragile thing.  For example, Toyota, a company that has built a seemingly unshakable reputation for safety and quality is getting hammered now in the press.  And rightly so …
Since 2002 Toyota has admitted receiving over 2,000 reports of unintended acceleration in different models (all of which had gas pedal assemblies from the same plant- duh!) and went through multiple government investigations.  During all of this the company basically stone-walled, repeatedly saying that all of their vehicles were safe and coming up with a wide array of excuses for the problems.
Then on August 28 at 6:35 PM a panic-stricken 911 call came in from near San Diego:  "We're in a Lexus … we're going north on 125 and our accelerator is stuck … we're in trouble … there's no brakes … we're approaching the intersection … hold on … hold on and pray … pray …"  Then the call ended with the heart-rending sounds of a crash.
Tragically, all four occupants of the car, including the driver who was an off-duty California state trooper, died in the fiery accident.  Once the 911 call was released Toyota finally was forced into paying attention.  Ouch!
So what can you take out of this tragic tale?  Your carpet cleaning business may not literally have people's lives in its hands like a car company does.  However, your reputation has been slowly and painfully gained over many years … and is equally fragile.  Soooo …
Above all else- LISTEN.  Toyota appears to have missed the ball on this one due to a combination of apathy, complacency and denial- all very dangerous qualities  in business.  In Strategies for Success we highlight a famous quote from many years ago by Andrew Grove of Intel fame:  "Only the paranoid survive." I'm sure right now Toyota executives are wishing they had inscribed this dictum on their board room wall or even had it tattooed on all of their foreheads!
So do you have mechanisms for your customers to TALK to you?  Customer comment cards, next-day Quality Check Calls, a customer review section on your web site?  And when you get even a luke-warm review do you not only respond to the customer, but even more importantly ask two company-wide questions:  "WHERE did our systems break down?  HOW can we change our Service Circle to make sure this never happens again?"  (Ask any SFS graduate what the term "Service Circle" means and you will get an earful! For more SFS customer service ideas download these tips.)
Something to think about …