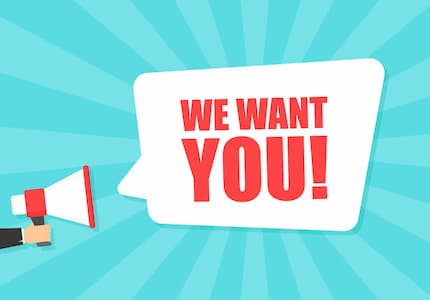 Every Tuesday for 11+ years (has it REALLY been this long?) I've religiously sent you folks a QuickTIP (QT) email. (Seriously, our industry owes Jon-Don a huge debt for funding my free weekly QT's!)
After 583 weeks (yes, I counted every single QT in this archive!) this QT will mark only the fifth time I've divided a topic into three parts! Hmmmm… if it's this important let's analyze my theme from the last three weeks: 'Recruiting' the Very Best People
Why "the Very Best People"? Simply put… life is too short to put up with Marginal Employees every day! This means you should never 'settle' for less than the "Very Best People" (VBP) as employees!
Of course, these VBP won't 'settle' either for anything less than a Very Best Employer!  (After all… would you work for YOU long term?) If not, then you and I need to tune up both your employer skills and your Business Infrastructure. (Ya think?)
"But why the 'Recruiting' part, Steve?" Because (just like the Marines) you should "Always be looking for a few good men (and women"! So I recently shared that you must…
'ROAR' as in Reach Out And Recruit these Very Best People
Actually this ROAR acronym applies equally to your 'External Customers' (clients) AND your 'Internal Customers' (employees). As in when you get busy you don't stop your marketing efforts you must never, ever pause in your 'VBP recruiting' either!
NOTE: Complacency is a killer in business because EMPLOYEES LEAVE!)
Therefore we recently discussed paying a 'recruiting bonus' to your residential clients. (After all, they know who they want in their homes!) Even better, reward your current VBP employees for new hire referrals. (VBP want to work with other VBP so they will definitely ROAR!)
Now for some more ways to Reach Out And Recruit the Very Best People:
A) ROAR on Social Media. Post a "We're hiring!" notice on your company and personal Facebook pages. Plus many local Facebook groups will allow you to advertise job openings.
NOTE: Don't be afraid set your hiring bar high on social media. VBP know their worth and enjoy a challenge. Plus when you stress 'We only want the very best people' this is very reassuring to your prospective clients too!
HINT: In your social media postings offer part time employment too. Many VBP will be attracted to part time and/or flex time options.
B) You constantly should personally ROAR the VBP potential employees. My daily 'recruiting efforts' gave my cleaning and restoration business a huge ROI in VBP workers.
NOTE: I seldom (if ever) hired techs with previous experience working for other cleaning or restoration contractors. Why? Because the 'retraining' needed for a cleaning tech to buy in to my company's Value Added Service culture and procedures was agonizing… for them and me both!
Don't over complicate this 'personal ROAR' strategy. During your daily business routine constantly be on the look out for other companies employees that impress you. (Think restaurant wait staff, gas station attendants, parts store workers and yes, even Wal-Mart employees!) Then commend them for their great attitude, give them your card and ROAR!
CLICK HERE for my complete script on how to recruit (OK, 'raid') other businesses employees. Does this tactic seem unethical to you? Then don't do it! But trust me. These same companies are raiding your employees too! Capitalism really is a 'war of supply and demand'!
Are you going to Reach Out And Recruit the Very Best People? I sure hope so! Let me stress once again- with COVID-19 layoffs you have a once-in-a-lifetime opportunity to snag some VBP career employees NOW!
Of course, what do you do when a job candidate actually calls to apply? Sounds like we should get on this topic soon! Meanwhile… don't you have some ROARing to do?
Steve