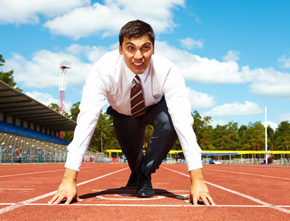 Hello Steve,
I've read a LOT on this SFS site about getting commercial work and maintaining a good repeat residential client list. Thank you for all the free information and for not high pressuring me to buy anything! However, I wonder if at my age (24) in a large city and with lots of government offices (we are the state capital) what do you think is a realistic goal for my first five years in business?
I'm looking to focus on cleaning in the commercial sector with eventually four Cimex's on the go. I also noticed in my area that the commercial tile and grout market is almost untapped. (I'm more than willing to pound the pavement and get out and sell!)
So Steve, if I was to set forth a marketing budget of roughly 10K for the first 6 months where would my money/time be best spent? I want to retire young like you did. My computer repair business is doing well but I worked as a carpet tech for 2 years before I started into the IT industrym so I am well trained in all aspects of cleaning.
I don't know for sure, but I feel I can make a million dollar business out of this with the right mentor because of the way the market is set up here. Branching out into VCT/TILE could also prove to be very lucrative. I'm just not sure how to apply my multitude of newly acquired cleaning talents.
Give me your 2 cents, please.
Regards,
Sacramento New Boy
Hi Sacramento,
Congratulations on having found a great niche … IF you do it right. (And while you still have the youthful strength and vigor to attack it too!)
There is no question that a million plus population will support four, forty or even four hundred Cimexes and the folks running them too! Your challenge will be first getting the work and then second organizing it logistically.
Given the off hours nature of the commercial sector cleaning business I suggest you look into part time employees working 12-15 hours per week. Jeff Cutshall's free Report on "Building Encapsulation Maintenance Routes" will give you the big picture and the bidding details too.
Jeff shares where and how to market commercial. Given your commercial sector focus I would think you should be going after the government/ institutional/ large commercial market offering planned maintenance plans with a regular, amortized monthly payment.
I assume your $10,000.00 budget is only for your marketing costs, not for you to live out of too! Either way good, old-fashioned shoe leather is the way to go on this sector. Most direct mail goes immediately to the "round file" and is a waste of money.
I suggest you download this Commercial Carpet Analysis form which will help you structure the first site interview with your prospect. Your goal is to morph out of the sales role and into being a consultant. This free CCA form will help you in this.
One caution: Grow slowly. Your plans are ambitious but doable over a five year period. Don't try to get there in one year. I have seen more businesses doomed by booming sales than flat or slow numbers. Also get your act and skills together in one area (encapsulation cleaning is a great sector to start in) before you go zooming off into another different diversification.
And let me know how you are doing.
Steve
NOTE: You really ought to look into the SFS seminar, Sacramento. We give you 1,200 pages of a ready made business infrastructure for exactly the type of company you are planning to grow. SFS will cut years and a lot of agony off of your learning curve. Just look at what past attendees say about the program. And here are the common FAQ's about SFS.