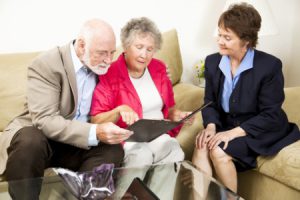 Thousands of years ago a wise king gave the secret to success in business (and life!) with the following counsel. "Send out your bread upon the surface of the waters, for in the course of many days you will find it again." (Ecclesiastes 11:1)  This generous attitude of serving others works beautifully when you help the client while working in residential.  So teach your technicians (and remind yourself!) to display sincere personal interest in the customer and their homes …
Help the client with tips to keep their carpets cleaner longer and/or make their home safer.  Providing these solutions transforms you from a "crummy rug sucker" into a "consultant". Someone that is sincerely interested in your client's home and welfare. (AND it just might provide additional work for you!)
For example, you can suggest pressure washing their driveway or cleaning their garage floor, (which will cut down on the dirt entering their home). Also recommend installing walk-off mats or putting area rugs in transition areas, etc.  (And don't forget the protection that "re-applying ScotchGard" provides for carpets and upholstery!) Plus a pre-paid regular Stay Beautiful maintenance program will save your clients time and money.
Remember to build a professional relationship of trust BEFORE you start suggesting these "add-on" sales. If you slam your customers with "up-sells" immediately upon arrival you'll come across as the bait-and-switch carpet cleaner our industry is infamous for!
NOTE: Next week I'll share a simple 5-step Introduction Sequence that will convert a skeptical and apprehensive home owner into a Cheerleader almost immediately.
Steve
P.S : By sending a follow-up email including tips on maintaining their home you will continue to show this personal interest.  Then include links so your grateful customers can easily give you Facebook and Google Places reviews.  Just one more tactful and no-pressure way to remind your customers that you appreciate their referrals so very much!
Note: Every week we share a timely, practical tip like the above. So if you're not already signed up for these weekly QuickTIPS, do so now.