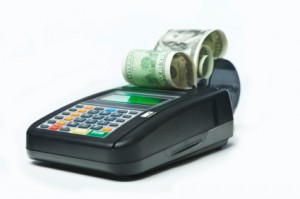 Steve,
I'm putting together a brochure of "goodies" that I can sell to the home owner. I'm just wondering what items you and your techs could easily and often, and with a great profit. It looks like I can get 6 or 8 items on this brochure, so I don't want to waste any space with low profit items or slow moving items. Can you help me?
More Profit in Colorado Springs
Dear More Profit,
This may not be want you want to hear. But remember that you write Steve's "Bleeding Hearts Club" at your peril and I'll tell you exactly the way I see it! (I've always been known within Jon-Don as our resident "loose cannon"!)
After many years of TRYING to sell assorted groomers, entrance mats, furnace filters, vacuum cleaner bags, ya-da, ya-da, ya-da I finally put the magnifying glass on it and guess what! I was losing money on this stuff! Why? Let me count the ways!
a) Since the stuff didn't move it would take up valuable van space, eventually get all beat up and dirty so we would throw it away!
b) Even worse, so many different options tended to confuse my techs and distract them from selling the really high profit items we carried.
c) Plus it gets even worse because if a tech really was pushing all this stuff it tended to irritate the home owner.
d) AND on top of it all even when we did sell this low price stuff even though the percentage profit margin might have been 50% or more the actual net profit in my pocket was minuscule.
Especially with techs we learned the need to keep it simple. We found that it paid just to focus on the high dollar things, such as carpet/upholstery protection, extra cleaning and maintenance programs such as our Stay Beautiful program.
However, we found the quickest and single highest profit item was carpet protector. And ya gotta admit that 3-M has spent literally millions over the years marketing the CONCEPT of protecting your carpets with a topical finish. Say what you will about 3-M they almost single-handedly are responsible for increasing the public awareness of the need for carpet protection.
My two percent!
Steve
P.S. Just remember, More Profit, that there are three keys to getting your techs to aggressively and consistently sell add-ons. #1- Train them HOW to sell, #2- Constant nagging on your part and #3- Lots of money. Be sure to price your extra sell-ups high enough to afford an extremely generous commission structure. And yes, I have on my schedule to upload a great Special Report on how to actually make the up-sell happen in the customer's home.