Hi Steve,
I'm soon to be starting my owner / operator carpet cleaning business. I know what carpet cleaning chemicals I need, have my funds available, my list of equipment I'll be purchasing and my logo developed. I also have read through all your "Bleeding Hearts" stories as well as the other columns here on this great Strategies for Success website.  (thank you!)  I have also acquired a banker and accountant too.  Things seem to be progressing towards my new career in floor care.  I have done my homework and have my cleaning solutions in place.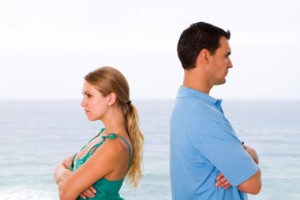 But my biggest obstacle to date is getting my wife on my side! I work full time at a utility company, 22 years so far, but want something "of my own" when I (hopefully) retire in 8-10 years that I can run full time. I'm  hoping that my business will be big by then. My wife is supportive and helps me out with the computer stuff and is super-organized and assists me in that area also. But I really want (almost need) her "positive" support. Not the "yeah I can help you but I don't see how this will work" attitude.
Tell me what to do here, Steve, or at the very least what I am doing wrong.
Puzzled in Denver
Dear Puzzled,
Wow, what a great question and yes, what you are describing IS a challenge.  Any small business both affects (for good or bad) the family unit AND depends on everyone "on the team" for their synergistic contributions.  It sounds like your wife still has her reservations and of course that is her right. She is likely less excited by industrial cleaning supplies and equipment than you. (It's not for everybody.)
I may be straying out of my self-assigned cleaning industry question role here, Puzzled, to tentatively push into family counseling but remember that the key to success in any family is COMMUNICATION.  I'm assuming this "entrepreneurial urge" you woke up with one day has been yours alone up till now.  Remember that often wives as the "keeper of the hearth" are resistant to change.  (Even when it is "good change".)  She likely knows you even better than you do.
NOTE:  I see one word a LOT in your letter above and another word doesn't appear at all.  If my math is correct I see the word "I" as in "me" nine times and the word "we" as in "my wife and I" doesn't appear at all.  Hmmm …
My guess, Puzzled, is that up till now you have been focusing on YOUR new venture from a business/ financial/ marketing/ equipment standpoint.  All of these are essential (Far too many new carpet cleaners don't do the planning you are wisely engaged in!) BUT they are NOT the most important things in your life.  (Or at least they shouldn't be!)
Think for a minute on what I call the "Four F's of Life"- your Faith, your Family, your Friends and simply having Fun every day!  Could it be that you have submerged these things in your enthusiasm for your new company?  Or could it be that your wife (knowing you as she does) is correctly worried that you will neglect at least "some of the above" as your business grows?
So maybe it is time for "Steve's 6 Step Approach to Regaining the Favor and/Ear of Your Spouse"!
1) Apologize sincerely- Something on the order of, "I'm sorry, dear.  I'm afraid in my enthusiasm for this new 'toy" I have overlooked you.  Tell me, what do you think?"  Then shut up.
2) Gently interview your spouse-  "I see.  So where do you see us in 8-10 years?  What would you like to do?  What fears do you have about me starting this business?"  Then shut up!
3) After listening (possibly for a looong time) tentatively suggest "acceptable alternatives" by building on what your spouse has said-  "Hmmm, I hadn't looked at my personality in that way before but now I understand why you are concerned.  What would you think if I …"  Then shut up.
4) Appeal to your wife-  "Honey, this is something I've been dreaming of for a long time.  You know, I've always wanted more for us.  Plus I really, really need your active support.  For example …"  Women want the best for their men AND their families.  It is just that "best" needs to be "mutually defined".  You get to talk here and then shut up and listen.
5) Agree on specific goals and a course of action for the two of you with clearly defined expectations for both sides-  One of my favorite SFS saying is, "Clearly defined expectations are the basis for all successful relationships."  And so they are.
6) Thank your spouse for sharing her thoughts.  Take her out to dinner. 🙂  Do what you and your wife agree on.
Now I know this is over-simplified, Perplexed.  It is much more fun to concentrate on the tools. (Jon-Don sells quality truck mounts, cleaning chemicals and other cleaning equipment.) But simply put as men we can be wild bulls due to our Entrepreneurial Excitement, rampaging through the carefully ordered family life our wife has created over the years.  All this creative ferment can create havoc in your family and seriously strain your relationship with your spouse.  (Don't ask me how I know this!)
Let me know how your "chat" with your wife goes.  Life really is about much more than business, a fact I have sadly often forgotten over the years.
Steve
P.S:  IF the BOTH of you decide to pursue this new venture (and I'm not sure you should!) then it is very important to get started off right.  So here's some more homework.  I want you (and your wife) to carefully read this  Special Report which certainly could be titled "Getting Off on the Right Foot in the Carpet Cleaning Business" but isn't!  Then I also want you both to seriously consider attending TOGETHER one of our Strategies for Success seminars.  The couples who attend together invariably implement more from the class and more importantly leave with a shared vision, which is exactly what you and your wife need!