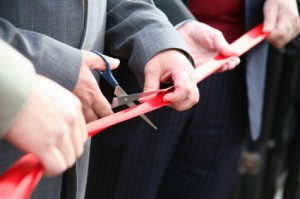 Steve,
What do you think the survival rate is for new carpet cleaning businesses? How many make it past 1-2 years? Do more succeed or fail? Just curious, seems like a lot of new cleaners starting here all the time.
Just Thinking Here in Portland, Maine
Dear Just,
There are all sorts of numbers floating around out there. A common one I hear and that seems about right is that 80% of the entrepreneurs that open ANY type of start-up company are out of business within five years.
Of course, Just, this high business "failure rate" doesn't mean people necessarily "fail". Remember that the carpet cleaning industry has the "two-edged sword" of a very low capital investment threshold. So a lot of folks try it on a whim. Then after awhile they just decide this business isn't for them and want to do something else. (Nothing wrong with that!) I believe the army calls it beating a "strategic retreat".
HOWEVER, Just, the "numbers" mean nothing in your case. It really is up to you. And yes, all of us who have spent time down in the trenches can help you by confessing our sins and mistakes over the years. I cheerfully admit that much of our Strategies for Success seminars are based on the stupid bone-headed mistakes I made over the twenty years I was in business AND my ingenious efforts to extricate myself from them!  I have made every mistake in the book. Learn from me!
One key point with any business start-up is to "start with the end in mind".  For most of us we want to acquire a degree of wealth if only to achieve the freedom to live our life as we want. (Sounds good to me!)  This can be a great business to build wealth in IF you start out right and then keep on doing it right!
Steve
P.S.  Don't forget that you have a great band of brothers here on the SFS site, including Chuck Violand and Big Billy Yeadon.  Plus the internet gives you a huge number of fellow carpet cleaners (not all of whom are as smart as Bill and Chuck so proceed with caution!) to learn from and at times cry on their shoulders! We have a list on this site of industry discussion forums and recommend you subscribe to all of them.  And finally, don't forget our very own weekly SFS website quickTIPS delivered to your Inbox.