Hi Steve,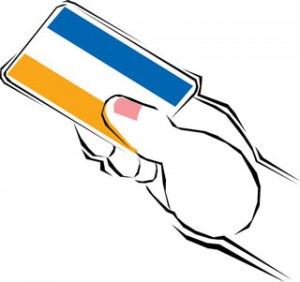 I was wondering what your opinion is about offering my carpet cleaning customers the option of paying with a credit card?  Do you think it would increase my average carpet cleaning ticket sales? For the last 22 years I've only accepted personal checks (or CASH, of course!) but now I'm considering accepting credit cards.  But it is yet another monthly expense so I'm wondering if it makes sense.  It seems like I've had a few people at least a couple times a month ask if I accept VISA and MasterCard.  I would think you could make more money accepting them, to charge add-on extras such as additional rooms, Scotchgard, upholstery cleaning, etc, etc.  Taking their credit card number also might be a good safeguard on those moving out of town. And accepting credit cards would also be super helpful to have for those Stay Beautiful carpet cleaning maintenance contracts you told us about in the Strategies for Success seminar and yes, I know I still need to get my S/B program set up!  Of course the credit card sales people all say I need to accept credit cards, but you know how that goes!
Pondering in San Diego
Hey Pondering,
If you read over your query above I think you'll see you have already answered your own question!  Just look at all the extremely valid advantages you list on accepting credit cards for cleaning payment and all without any "prompting" from me!
So yes, I always recommend offering the option of payment by credit cards.  (Many SFS members tell me the American Express card is very popular among their clients but that may depend on where you live.)  All the points you mention above are valid plus being able to make automatic withdrawals from your cleaning customer's credit card is essential to the Stay Beautiful plan's success.
In addition, numerous studies have shown people are likely to spend more per ticket when paying by credit card. (This obviously means more sales for your carpet cleaning services and a good thing for you!) Plus don't forget to use this SFS "skyrocket your Scotchgard sales" technique of:
a) On the initial phone call get permission to phone them at work and then …
b) Call the customer at the end of the job and review/qualify the job and finally …
c) Just ask them if they would like to have their Scotchgard finish "renewed"?  When the customer agrees to this "impulse buy" getting their credit card for the Scotchgard finish means you get your money right away and you avoid the hassle of having to bill them.
Let me know how you are doing and get that Stay Beautiful program up and running!
Steve
P.S.  One suggestion, Pondering, would be to check around on credit card provider rates.  Some have gotten very competitive on rates they charge.  If you are going to process a lot of credit cards I would look at the wireless terminal option.  You might post this credit card question on the different industry discussion forums out there as these folks are down in the trenches and can give you some very up-to-date information.