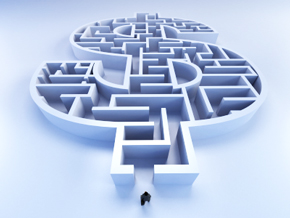 Want more work? There is no ONE best way.  One good principle?  Analyze which markets are "underserved" and go after them! For example:
Go "where NO other carpet cleaner wants to go".  Set up commercial contract maintenance programs for funeral parlors!
Why not?  The competition will be less and their money is as good as any one's money!  Plus the funeral industry is very close-knit.  Impress one funeral director and they will refer you to others.
Another advantage?  Your wife will prefer you working in funeral parlors instead of other areas "where MANY carpet cleaners want to go" such as topless bars!
NOTE:  The typical carpet and traffic found in funeral homes will lend itself beautifully to an encapsulation maintenance program.
So do you grasp the concept? Who in your market area is being ignored and/or overlooked?  What businesses have specialized needs that you can cater to?  Share your ideas (keep 'em clean!) with us in the comments section below.
Steve Toburen
PS  Another great source of referrals can be local carpet retailers … IF you do it right.  How?  Make sure there is "something in it for them"! For example, consider letting your carpet retailer contacts include this free 12 month "Spot and Spill Warranty" (branded with your company logo and contact information) with every carpet installation.
Every week we share a timely, practical tip like the above. So if you're not already signed up for these FREE weekly QuickTIPS, do so now.