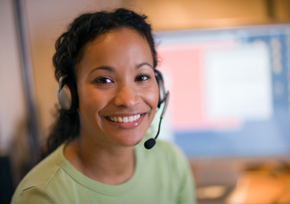 Hey Steve,
I have just immersed myself in the SFS website and plan to attend the next SFS seminar in the Dallas area, especially since we have a free seat from Jon-Don. Just to give you some background about our company-we have been in the retail flooring business since 1937. Recently, the owner decided to get started with floor cleaning so I am the one who happily accepted the position as the Technician/Sales Person for our cleaning division.
We have about 7 months under our belt and I have been making warm calls (for residential clients) since we've started. This is coming from our database of previous customers who have bought flooring from us in the past. My question is I have put together a few scripts myself to call these people, but nothing that is really efficient and working. I have seen some of your scripts online and was wondering if you had something you could recommend to me for this situation.
My script paraphrased goes something like this- "Hey Mr.____, this is (my name) with (our company name).  How are you today?  I was calling for a couple of reasons, one I know you bought from us a few years ago and I just wanted to make sure your floor is still performing great for you? That's great! The other reason for my call was to let you know that we are now offering carpet/tile/upholstery cleaning. Have you had your carpet cleaned since we installed it for you? OK, well the manufacturer recommends getting it cleaned every 18-24 months to keep your warranty in effect. Would you like to set up a time for us to come by and clean your carpet for you?"
My problem is I am only getting a lousy 3 to 4 percent booking ratio out of these calls. Do you have any ideas? I also want to reiterate how helpful this SFS  site has been for a newbie like myself and look forward to the Dallas SFS seminar.
Dumbfounded in Dallas
Dear Dumbfounded,
First, congratulations on both entering the high profit area of carpet cleaning AND for having the humility to ask for help. And if you are truly getting a 3 to 4 percent immediate return that is pretty darn good! But a few thoughts …
Remember, it is important to have a "hook" to both justify the reason for calling and to capture the interest of the home owner. One thing we used in my company with great success was giving away free bottles of Jon-Don's Lifetime Free spotter.
I would also offer to deliver the bottle and at the same time include a free pre-inspection of how their carpet is doing and give them a free written price sheet that they can use when they do want their carpets cleaned. Of course, when you do get inside the home you better make those selling minutes count with our great SFS pre-inspection script.
True, this on-site inspection procedure will take more time. But you should start viewing each call/pre-inspection as a long term investment. In fact, I will prove to you in the SFS seminar that each job (even the "little ones") you book easily has the potential to return $35,840.00 (or more) to you over the long term!
Of course, even with your Lifetime Spotter "hook" not everyone will book a pre-inspection.  (If you keep on with the 3%-4% ratio that will be good.)  So you need a "fall-back position" with an excuse to keep in contact with your potential clients.  Remember, if they don't book a pre-inspection with you over the phone they aren't rejecting you forever. Instead, your prospect just doesn't have carpet cleaning on their radar RIGHT NOW!  You want to be in their mind when the need does arise.
So I would "fall back" by saying, "That's fine, Mrs. Jones.  I'll just put you down for our free cleaning newsletter with lots of tips on how to maintain your furnishings and money-savings offers. And may I give you a call next year to check in on your cleaning needs?"
Now you will be a regular presence in their home with your newsletter (or you can email it to them if your company was smart enough to get their email when you installed their carpets) plus most will give you permission to call them "down the road". GREAT! Mission accomplished!
You have some wonderful synergistic possibilities, Dumbfounded, with this large base of potential customers your company has built up over the last 70 odd years. But it will take long-term effort and time to develop it.  Good hunting to you and I'll see you next year in Dallas!
Steve Toburen
PS: Not everyone has the advantage of a carpet retailer database. Even so, it is smart to build "strategic partnerships" with carpet retailers in your area.