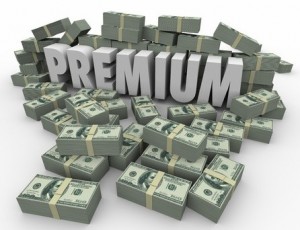 You're scared as you give a prospect your price. (I was too!) Yep, your voice trembles as you fearfully quote your residential prospect your very lowest price. (GULP!) Then IF they don't scream and throw rocks you timidly try to 'up-sell' them!
I say, "No more!" (Remember that I have banned the word "up-sell" here! "Additional Service Options" sounds so much better!) Instead, after wowing the home owner with your truly professional "pre-inspection" (I HATE the word "estimate" too!) I want you to calmly and confidently …
Quote your highest priced package (with protector) first! (And then shut up!)
Here is how you do it:
"So Mrs. Jones, we can clean and re-apply the protective Scotchgard finish to all the areas we inspected and tested for 432.20." Pause here. Then smoothly "get to yes" by closing the sale with…
"Now is there a day of the week that is better or worse for you?" (If she replies, "Mondays are just impossible around here!" you just got a YES!) But if not ask your second closing question…
"Are we working with any deadlines?" (If she says, "My mother-in-law arrives on the 14th…" BINGO!) But what can you do if your customer puts you off with:
"Ummm… let me check with my husband and get back to you?" (She never will!) CLICK HERE  to make this 'smoke screen objection' go away forever!
NOTE: Giving just one price (your highest priced package!) works with any protector. But why not tap into the 99% name recognition of Scotchgard?
Steve