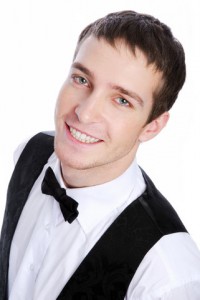 Hey Steve,
I'm a technician who attended your recent Langhorne, PA Strategies for Success. Quick question for you. When you were in business, did you by chance have your employees wear bow ties? I think they could create a great positive Moment of Truth when worn to a customers home. I really would like to start wearing them but I'm having trouble convincing my boss (who also attended SFS with me) to implement them. He seems skeptical about them and after all, he's the boss! I'm just looking for your opinion on my bow tie suggestion and any input you could give.
Thanks for your help,
Pennsylvania Bow Tie Boy!
P.S.  I'm still seeing amazing things happen from implementing procedures from SFS! I am sooo excited about our business!!!
Hi Pennsylvania,
Great to hear from you.  Even before I focus on your question- congratulations for caring enough about the business you work for to write in!  (And I LOVE your PS where you state that you are "so excited about our business!"  I wish you had been around back when I was working down in the trenches! Your boss is fortunate to have you!)
Anyway, to the bow tie idea.  It is true- I wear a bow tie with my carpet cleaning technician uniform in our SFS seminar.  And I think it is a great idea to appeal to your customers- most of whom are over forty years old and were raised on the old Texaco "you can trust your car to the man who wears a star" commercials.  (And of course they were also wearing BOW TIES!)  My guess is it would make people smile and/or talk about you to others and isn't that what a Cheerleader does?  TALK!
Now, on the other hand, is the "bow tie issue" going to sink a business either way?  No.  It is just a detail- nothing more.  And the "old guard" (my apologies to the owner of your business!) is probably going to resist it.  (Especially older technicians!)  Why not ask your boss if you personally can "try it for a week"?  Why not?  I would have been delighted to have a tech showing the amount of initiative you are.  (And yes, Pennsylvania, you can quote me to your boss!) 🙂
Steve
P.S.  A easy, cheap way to get the type of black bow tie I wear at SFS is go to any second hand clothing store and look in their formal wear section.  It will probably cost you a dollar!  Also another hint is to buy your uniform shirt a half size too large.  This way you can button that top button to wear your bow tie and yet be comfortable without the collar constricting your neck!
NOTE to business owners:  Isn't it great that Pennsylvania (who is a technician but with management potential) is "buying in" emotionally to the business he works for?  Would you like to enjoy the same result from your key people?  Then do them the honor of trusting them enough to bring them to SFS!  The return on your investment in them will be enormous!