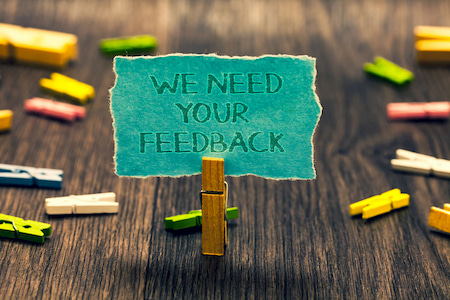 The verdict is in. 5 star Google reviews should become your new marketing Holy Grail! After all, what's not to like? Google reviews are credible, authoritative, motivating and best of all… FREE! And yet…
How often have you done an incredible job, your delighted client gushingly promises to post an ecstatic 5 star Google review about you and… CRICKETS? As in zero, na-da, nothing happened! WHY did your customer 'lie' to you?
Simple. Your well-intentioned client… FORGOT! People today are overwhelmed with a multitude of priorities, concerns and problems. And the motivation to move your customer from her front door blowing kisses to your tech to her tablet… just wasn't there!
CAUTION: Do NOT allow your techs to ask their client, "Uhhh… could you give me a five star review?" (This is a BIG !) In fact, your company should NEVER communicate the phrase, "Five star review…" to a customer. Instead…
It's time for your office to get proactive and reach out to your customer! NOTE: We'll cover many other ways to create over-the-phone positive Moments of Truth in next Tuesday's 3-hour, online SFS: 'Winning over your caller'! LIVE seminar. CLICK HERE to learn more…
Subtly promote online reviews during your Immediate Quality Check Call to the homeowner. After verifying that the customer was delighted with the tech mention…
"You know Mrs. Jones, our company has a contest for the our techs this month. Whoever has the most online reviews wins a _______ ! Since Charlie made such an impression on you I know it would mean a lot to him if you could post an online review about your experience with Charlie…"
HINT: Make the prize something fun, classy and tangible. Examples: A weekend get-away with their spouse, a new iPad, a gift certificate to a nice local restaurant, etc.
'Steve's Secret Sauce' here? Your phone staff is not 'pressuring' the client to post a review about your company. Instead, they are logically tagging on to the praise that the customer just heaped on the tech! Therefore…
Your client will be super-motivated to engage in 'reciprocal giving'! And helping her beloved tech win your contest by posting an online review is HOW she can 'give back'!
Now here's how to double dip from this QuickTIP. Publicly recognize your monthly online review contest winner! (Including letting the winner display his or her 'trophy' on their van!) This reassures your potential clients ('leads') and will help you 'convert' them into booked jobs! But remember…
Your tech(s) MUST provide Value Added Service (VAS) in the customer's home . Seriously, without consistently delivering VAS the above QuickTIP simply will not work. (And  you can just kiss your comfortable retirement goodbye too!) This means…
At the end of the day where the 'rubber hits the road' is the face-to-face interaction between your staff and your customers. Let's focus on this soon!
Steve